'Am I Free to Leave, Officer?'
Helpful legal tips should you face police misconduct in Colorado
on March 1, 2017
Updated on February 8, 2021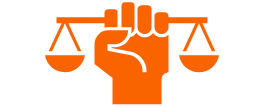 Once, while attempting to hitchhike back in college,
John Holland
—who went on to found the Denver civil rights firm Holland, Holland Edwards & Grossman in 1979—was harassed by police. A squad car pulled up and an officer "grabbed me, threw me against the wall and left," he says. The reason for the stop was that he had his foot in the street, he adds, but assumed it was because he had long hair. Afterward, a law professor gave him advice that stuck.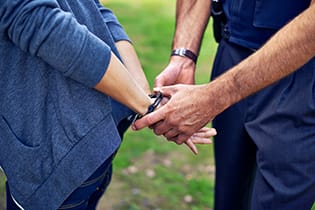 "The only thing police understand in the moment is obedience and acquiescence," the professor told him. "Your life is more important than your rights, [so] do what you can to make them less afraid and less dangerous to you."
For lawyers like Holland, who deal with the worst examples of police misconduct, the advice they give about navigating interactions with law enforcement is sometimes less about the law and more about survival.
"You might as well lie like a possum—be as still as possible, as non-confrontational; don't threaten verbally; don't be self-righteous," Holland says. "Police can and will kill you, and the courts will say it's OK more often than you would hope. Police are protected as long as they're acting in good faith, and good faith is a complex topic. They can be wrong: 'I'm sorry, I thought you were armed. I had to shoot because I saw the glint of light and only had a split second to decide.'"
Qusair Mohamedbhai
, whose civil rights firm Rathod | Mohamedbhai represented four women who were thrown to the ground and maced by police officers at the Denver Diner in 2009, likewise says citizens should be careful. That case, which the city of Denver settled for $360,000, exposed corruption, including systematic failure to discipline officers, Mohamedbhai says. Currently, he's representing Brandon Schreiber, who can be seen in a widely circulated surveillance video being pushed down the stairs of a downtown Denver bar by an off-duty police officer in 2014.
When you do encounter law enforcement in unavoidable situations, especially in public, Mohamedbhai says the primary question to remember is: "Am I free to leave?" Since police have limited ability to detain people, that question forces officers to determine whether someone will be detained or under arrest. If the answer is no, he adds, your next question should be: "May I speak to
an attorney
?"
Tom Rice
, of Senter Goldfarb & Rice in Denver, has defended police liability cases for 38 years and says instances of police using force, let alone maliciously, are rare. Most often, he says, police use techniques like arm or wrist locks that don't involve weapons whatsoever. It's when arrest situations escalate that sprays, batons, Tasers or firearms may become involved.
"Police are only authorized, by law, to use firearms in circumstances where they are in imminent danger of death or serious bodily injury themselves," he says. So to pose any physical threat to the police in those situations "would be a very bad error in judgment.
"A cop would love nothing more than for someone they're going to arrest to simply put their hands behind their back to be cuffed. The idea that cops like using force—nobody who's had that job will say that's true," Rice says. "Are there bad cops who, at times, lose their cool or engage in malicious conduct? Absolutely, it has happened. But it's not the rule; it's the exception."
Criminal defense and personal injury lawyer
Anthony Viorst
says that's why it's also a good idea to videotape your police encounters. "There is all this talk about cameras and police cars, but nobody ever seems to have cameras on, so if you can record a situation, that is good because a lot of times it's your word against the cop's. These cases are much better when there are non-police officer witnesses. Usually it's just the cop and the victim, or multiple cops and the victim."
If you ever feel your rights were violated, Viorst advises clients to contact the internal affairs department of that agency so the police can help investigate what happened. "It shows you made an outcry right away and want to make internal changes," he says, "not just make a quick buck."