Masterpiece Theater
Parsing the recent Supreme Court decision on gay rights and religious freedom 
By Joel Warner | Last updated on July 20, 2022
Use these links to jump to different sections: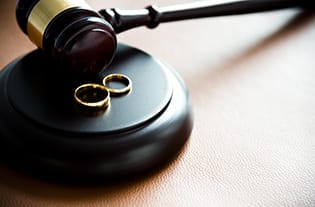 In 2013, Paula Greisen, a civil rights and employment attorney at King & Greisen in Denver, received a call from the Colorado chapter of the ACLU. The Colorado Civil Rights Division had found probable cause that Jack Phillips, owner of the Masterpiece Cakeshop in Lakewood, had discriminated in 2012 against a same-sex couple, Charlie Craig and David Mullins, by refusing to bake them a wedding cake, based on Phillips' religious beliefs. The case was likely to go before an administrative law judge, and the ACLU asked Greisen, who often represents members of the LGBTQ community, to be lead counsel.
"I don't think anybody envisioned how far the case would go," says Greisen.
The History of the Masterpiece Cakeshop Rulings
On Dec. 5, 2017, Masterpiece Cakeshop v. Colorado Civil Rights Commission reached the U.S. Supreme Court, where it embodied a fundamental clash between two cherished principles: the First Amendment free exercise of religion, and the rights of states to protect certain classes of individuals—in this case, the LGBT community—from discrimination by businesses.
Six months later, by a 7-2 vote, the court overturned the ruling against Masterpiece Cakeshop.
"I was devastated when I first read the decision," says Greisen. "But then I read the opinion a half dozen times throughout the day. By the end of the day, I had changed my feelings."
Instead of ruling on the constitutionality of Colorado's anti-discrimination laws as they pertain to religion, the court's majority opinion, authored by Justice Anthony Kennedy, found that certain statements made by members of the Civil Rights Division—such as "religion has been used to justify all kinds of discrimination through history"—showed anti-religious bias. On the bigger issues, the court punted.
What This Means for Constitutional Rights
Some First Amendment rights and civil rights experts are still concerned that the majority opinion hints at ideological shifts in the court that may effect same-sex marriage, religious objections, and state laws.
"It portends a future in which discrimination is permitted much more broadly," says John Holland, a civil rights attorney at Holland, Holland Edwards & Grossman in Denver.
For him, the principle is simple. "If you choose to sell things in the world and invite the world in to buy them, you must not be able to discriminate against who can purchase your things based on their identity or orientation or race or sex," he says. "If you can so discriminate, why can't a Christian fundamentalist refuse to serve a Jew or a Muslim based on their sincerely held belief that, to them, apostate believers who refuse to yield their religious views are going to hell?"
Others say the Masterpiece case was, at its core, actually about freedom of speech, not necessarily freedom of religion.
"There are at least two Supreme Court decisions that I know of, one involving the Boy Scouts and one involving a privately sponsored parade, where the court protects the right of private individuals to not express approval of homosexuality," says Robert F. Nagel, professor emeritus of constitutional law at the University of Colorado Law School. "In both cases, the court comes right out and says the state violates the principle of freedom of speech when it seeks to require people to express approval of something that they disapprove of—in this case, the morality of homosexuality."
Nagel adds, "The court has long taken the position that the price we pay in hurt feelings or perceived danger to society is worth it because of the greater advantage of having a free exchange of ideas."
Unfortunately, says Nagel, the Supreme Court effectively limited the free speech of the Civil Rights Commission members in its ruling. "The court is in effect disenfranchising people and participants who have certain views to articulate those views," says Nagel.
With so much left undecided, it's not surprising that "Masterpiece 2.0" is already happening.
That's what some observers are calling a case in which the Colorado Civil Rights Commission has again found probable cause that Jack Phillips discriminated against a transgender woman, Autumn Scardina, when, in 2017, he refused to make a cake celebrating the anniversary of her coming out as transgender. Phillips is now suing the governor of Colorado and other state officials in federal court for allegedly engaging in a crusade against him. Greisen, representing Scardina in Phillips' case, remains cautiously optimistic, but wishes none of it was necessary.
"When Charlie and David walked into the cake shop and said they wanted a wedding cake, if Jack Phillips had said, 'Let me pour you a cup of coffee,' and they had had a respectful dialogue, I think Masterpiece 1.0 never would have happened," she says. "It's a shame our country doesn't seem to be able to have that cup of coffee and that dialogue these days."
What do I do next?
Enter your location below to get connected with a qualified attorney today.
Additional Civil Rights articles
Attorney directory searches
Helpful links
Find top lawyers with confidence
The Super Lawyers patented selection process is peer influenced and research driven, selecting the top 5% of attorneys to the Super Lawyers lists each year. We know lawyers and make it easy to connect with them.
Find a lawyer near you