Felons in Florida Can't Vote
But that may be changing
on February 28, 2018
Updated on January 12, 2023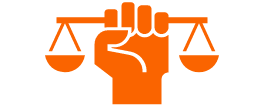 More than six million Americans are not allowed to vote because they have felony convictions. Many convicted felons have successfully served their sentences and completed any probation and parole requirements. Yet, they are not allowed the basic rights of citizenship in the United States—the right to vote.
Why?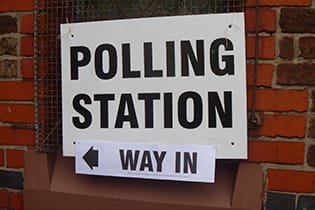 The Florida Constitution allows the governor to grant or deny clemency to Floridians wishing to restore their civil rights. The law in Florida currently states, "When a person is convicted of a felony in Florida, he/she loses the right to vote, sit on a jury, hold public office, and possess a firearm."
After completing all conviction requirements, there is a five- to seven-year waiting period before one can petition the clemency council for restoration of the former felon of their rights. This three-person panel is composed of the governor and two cabinet members. The vote must be unanimous, and the governor has complete power to deny or restore the civil rights of a Florida felon. The system was put in place in 2011 under Gov. Rick Scott, who was overheard stating, "We can do whatever we want" at a clemency board meeting.
On Feb. 1, 2018, U.S. District Court Judge Mark Walker ruled that Florida's clemency process is unconstitutional. In his 43-page opinion, he wrote, "In Florida, elected, partisan officials have extraordinary authority to grant or withhold the right to vote from hundreds of thousands of people without any constraints, guidelines, or standards. The question now is whether such a system passes constitutional muster. It does not."
What Happens Now?
There will be a hearing to determine the proper procedures going forward in mid-February. The Washington Post reports there are more than 10,000 backlogged petitions waiting to be heard. The rebuke of the clemency board may revert the policy of the governor back to the previous policy—one in which 154,000 citizens were re-granted their rights to vote. Only 3,000 have been granted clemency since 2011.
In two states, Vermont and Maine, a felon's right to vote can never be taken away, even while incarcerated. And in many states, the right to vote is automatically restored at the end of incarceration, or automatically restored at the conclusion of all obligations to the system.
There is additionally a ballot initiative being run on November 2018 ballots that aims to automatically restore voting rights to 1.2 million felons at the conclusion of their sentences. The measure excludes murderers and sex offenders, and it was approved by state officials after receiving 799,000 valid signatures from Florida voters. So, if the decision of Judge Mark Walker is appealed, there is another avenue for restoring felons' rights.
One thing is certain: If the old system continues, be certain to hire an experienced and reputable civil rights attorney; he or she can fight for your right to be a part of democracy again. For more information on felon voting rights, voter registration, and the restoration of voting rights, see our civil rights overview.