Can I Get Evicted in Idaho During COVID-19?
Due to the pandemic, the state has issued a temporary moratorium on evictions
By Andrew Brandt | Last updated on January 12, 2023
Use these links to jump to different sections: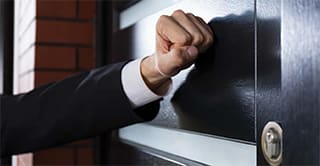 On April 2, 2020, the Idaho Supreme Court essentially temporarily suspended evictions through April 15, 2020 in an attempt to help those struggling to pay rent due to COVID-19.
Howard Belodoff
, a solo attorney in Boise who works with Idaho Legal Aid Services, sees the halting as a temporary fix, and expects the state to expand the order before its time has run. We asked Belodoff a number of questions, below, about the current state of evictions and legal aid in Idaho, including how an 
experienced attorney
can help during COVID-19.
How Has Idaho Been Handling Evictions?
Idaho was a little late on the eviction moratorium. The governor didn't issue one, and the Supreme Court issued an order basically limiting what the courts were going to do, but said the evictions could continue. Given the layoffs and everything else, this is going to be a real issue. We were trying to convince the mayor to issue a moratorium … but the Supreme Court amended the order and basically said they're not going to hold eviction hearings unless there's an emergency. It's day by day. The order is only going to last until the 15th, but I think—I would assume—they're going to extend it.
Do You Think Evictions Will Increase as Soon as the Order Is Up?
There is a fear for that. … I don't think that people are going to not pay their rent just to screw around with their landlord. Boise is one of the fastest growing cities in the country—we have no vacancy rate, and we have no affordable housing. People aren't just not going to pay the rent, because if they get evicted it goes on their record, and they're going to have a really hard time getting another place.
What Should Those Who Can't Pay Do?
There is a time lapse between when the government is going to send out that $1,200 check, and when they'll be able to get unemployment. Some people are not even qualified for certain things. I hope that people who can pay will continue to pay. And those that can't will talk to their landlord, and I would believe that most landlords will work with people. I do think that there's going to be a lot more evictions than normal once things settle down. You've got to talk to the management company. … You've got to communicate, because rent was due on the first, and you've got to let them know you can pay maybe half today, or when you get your check you can pay the next half—whatever the situation is. If you can get an agreement with the landlord, you should memorialize it. Because one employee at the management company could say one thing, and then the next guy you talk to doesn't know anything about it. And you really need to know, as a tenant, that there's a moratorium: They can't evict you for 60 days, so that gives you a little bit of leverage to work with your landlord if you need it. Hopefully people are understanding; we're all in this together. I don't know what purpose it serves to evict people. So: You've got to contact people first, then work something out, and then document it so you've got proof. And if your situation changes for the better or the worse, let them know.
What if They Need Help From Idaho Legal Aid Services?
With the legal aid work, we focus on low-income people … and people who become unemployed and can't pay their rent or mortgage, or various other issues that are probably faced now by more people than before. You call one number, no matter where you're at. We have intake people who will answer and screen for eligibility. You have to be 125 percent below the poverty line, depending on household size. We have certain services that aren't dependent on that, like for seniors. And we are available, and we're trying to get the word out, but we have seen a decline in the number of people calling us. Just like every other legal aid, we have a website with very specific information. I don't know if people think there's nothing they can do, but we are available, and everybody is working. For more information on nonpayment of rent (and late fees for renters), property management, eviction proceedings and eviction protections (eviction prevention), see our
civil rights overview
. For information on more legal questions regarding the COVID-19 pandemic (coronavirus), visit FindLaw's legal center, or find more articles on 
superlawyers.com/articles
 (search for COVID-19).
What do I do next?
Enter your location below to get connected with a qualified attorney today.
Attorney directory searches
Helpful links
Find top lawyers with confidence
The Super Lawyers patented selection process is peer influenced and research driven, selecting the top 5% of attorneys to the Super Lawyers lists each year. We know lawyers and make it easy to connect with them.
Find a lawyer near you