What Constitutes Excessive Force by Oregon Police?
How it's defined, and how to protect your civil rights
on July 20, 2020
Updated on January 12, 2023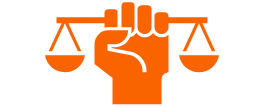 Reliable and fair policing is an essential part of a functioning society. While many officers work hard to protect the community, some abuse their power and authority. Unfortunately, excessive force remains a serious problem. Notably, Oregon Live reports that a jury awarded a police brutality victim $562,000 in 2019—the largest excessive force verdict in the history of the City of Portland.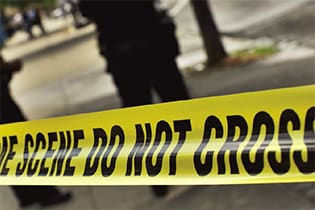 Police brutality is a civil rights violation. If you or your loved one was harmed by excessive force, your rights have been violated. Police departments can be held liable for misconduct. That being said, defining and proving excessive force can be challenging. Below, you will find an overview of the most important things to know about bringing an excessive force claim against Oregon police.
Excessive Force Defined
A police officer's job is to protect and serve. The law allows officers to use force against civilians when it is necessary to make an arrest, protect their own safety, or protect public safety more broadly.
Both law enforcement agencies and individual officers have a duty to use the appropriate amount of force for a given situation. Excessive force is force beyond what an officer reasonably believes to be a necessary use of force. Of course, this is a broad definition: Excessive force claims are highly fact specific.
Civil Rights Law and Police Misconduct in Oregon
Basic protections against police brutality arise from the United States Constitution. Excessive force is a civil rights violation. In Oregon, victims of police brutality may have rights under both state law and federal law:
Oregon Law: Under Oregon law (Oregon Revised Statute 161.235), a police officer is justified in using physical force to make a lawful arrest, for self defense, or to defend a third party. State and local police officers in Oregon may be liable for harm caused by excessive force.
Federal Law: Many police brutality claims are federal cases. Under 42 U.S. Code § 1983, law enforcement officers have a professional duty to use a level of force that an objective, reasonable officer would have used under similar circumstances. Excessive force is a Fourth Amendment violation. Through a Section 1983, a police officer or law enforcement agency may be liable for excessive force.
Three Steps to Take to Protect Your Rights
Excessive force cases are civil claims. While the most severe instances of police abuse may also be a criminal matter, a civil rights claim will be handled in civil court. As police brutality claims can be challenging, it is imperative that victims prepare a strong and compelling case. Among other things, excessive force victims should:
Take Immediate Action: There is a strict statute of limitations in excessive force claims. You may have as little as 180 days to initiate a civil claim against a law enforcement agency in Oregon.
Secure Evidence: To bring a successful police brutality lawsuit, plaintiffs need comprehensive supporting evidence. Following excessive force, you should proactively gather all relevant information—from photographs of your injuries to contact information for witnesses.
Get Professional Help: Excessive force claims are among the complex types of civil cases. You need an Oregon civil rights attorney who has experience handling police brutality matters.