The Impact Arbitration Clauses Have on Class Action Lawsuits
The recent developments in class actions waivers
on March 21, 2019
Updated on September 7, 2022

Remember those class action notices you'd get in the mail about an injury you didn't know you'd suffered? Has it been a while?
That may be because of the fine print of user agreements—like the ones you don't read and then click to approve with your bank or phone service.
"The big recent development in class action litigation is arbitration clauses that may prevent you from bringing a class action claim," says Anthony L. Giacomini of Zonies Law, who has represented clients on both sides of major class actions.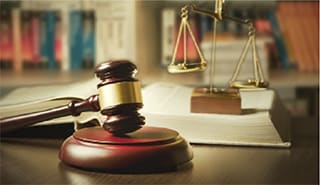 Class actions—lawsuits brought by a large group of plaintiffs who have suffered similar harm—have to be certified by the court, a hearing process akin to a mini-trial, with full days of testimony. "Usually the damages are small in these types of cases, so there's often little incentive for a singular plaintiff to take a case that's going to take years against a well-funded defendant," Giacomini says. "But if you can bring claims on behalf of a group of similarly situated consumers, it might be worthwhile."
That rigorous process has become more so since 2011, when the U.S. Supreme Court, in AT&T Mobility v. Concepcion, decided that, yes, consumers may be bound by arbitration agreements that forbid class actions. "More defendants are using arbitration clauses that may prevent consumers from bringing class actions," Giacomini says. "It varies as to the product, but I think consumers need to be aware of that."
"It's grossly unfair to consumers," says Peter W. Burg of Burg, Simpson, Eldredge, Hersh & Jardine. "Giant entities can do all this wrongdoing, and then we're not allowed to consolidate in a single proceeding all of these claims that have caused harm to a multitude of people."
Other attorneys see an upside.
"The courts are becoming far more critical of applications for huge fees in class actions which generate minimal return to consumers, and I think that is something that is long overdue," says John R. "Jack" Trigg of Wheeler Trigg O'Donnell, who has defended corporations like Ford Motor Co. in major class actions. "I think there's a place for class actions, but I think it has gotten woefully out of balance. The pendulum is starting to swing back."
While class actions are becoming less common, their cousin—the mass tort—is what you're more likely to hear lawyers advertising on television, particularly when it comes to drugs and medical devices.
So says John Restaino of Restaino Law, a podiatric surgeon, epidemiologist and adjunct professor who develops expert testimony in mass torts—such as the litigation linking talcum powder to ovarian cancer. "In a mass tort, the damages are going to be individualized and everyone is going to have their own case," he says. "But it's all consolidated so one corporate witness or expert doesn't get deposed in all 50 states over and over. He or she gets deposed once and that can be used in everyone's cases."
Restaino says people should understand how long mass torts can take. "The majority of mass tort litigation resolves in three to six years," he says. He names a few that lasted 10 years or longer.
Ironically, for the plaintiff, time is of the essence. In addition to Colorado's two-year statute of limitations, the formula for plaintiff compensation may decrease over time. "If you miss the bus, it can become very difficult," Burg says.
Burg also suggests consumers make informed decisions on the front end.
"I'm getting older," he says. "I take medications. I try to be very diligent in reading about them and understanding the risks." That can start with the fine print on the package insert, especially if—like most Americans—you take generic drugs, which the courts have insulated from liability.
"When a [generic] drug does harm, you don't have the same rights to be compensated," Burg says. "That's another big issue that needs to be addressed by consumers and courts."
For general information on arbitration provisions, mandatory arbitration clauses, class action arbitration, collective actions and consumer contracts, see our overview of class action and mass torts.