How a Class Action Judgment is Distributed
The compensation options that Illinois class members stand to receive
By S.M. Oliva | Last updated on January 12, 2023
Use these links to jump to different sections:
Class action lawsuits are something that most Illinois residents never think about until they get a letter in the mail informing them that they are entitled to receive money or other compensation as part of a class action settlement.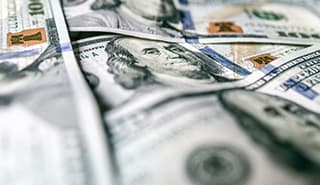 A class action is a procedural mechanism used by state and federal courts in Illinois to manage hundreds—and often thousands—of individual legal claims involving a common set of facts and defendants. Class actions are also known as "representative lawsuits," since a small group of plaintiffs—the class representatives—actually file and manage the lawsuit on behalf of all class members. Class actions commonly represent the interests of consumers, corporate shareholders, and workers who are affected by the illegal activities of large businesses. For example, say a bank illegally charges a $10 monthly fee to all of its customers over a period of several months. It would not make much practical sense for each consumer to file a separate lawsuit against the bank just to recover a few dollars. In this scenario, a class action can more efficiently pursue a single claim against the bank. What you stand to receive as a member of the class depends on the structure of the class settlement, says
Keith J. Keogh
, a class action attorney at Keogh Law in Chicago. "You can have it where there are no claim forms, and everyone who does not opt out of the class can receive a benefit. Usually those are uncommon, simply because there is a price structure there, and it's often better to have people who want to participate submit a claim and have a larger share."
Settlements and the Role of the Claims Administrator
Most Illinois class actions end in a negotiated settlement amount. The defendant agrees to pay a lump sum to compensate the class. Typically, the court overseeing the class action will appoint a claims administrator—a neutral third party that is responsible for identifying all potential class members and distributing any compensation. "But the plaintiff's attorney, as class counsel, has a duty to oversee that," Keogh says. Compensation itself can take several forms depending on the type and nature of the class action. In our hypothetical bank example, the settlement agreement might consist of simply refunding the improperly charged fees. But in class actions involving retailers or product manufacturers, the settlement may be distributed in the form of a coupon or rebate. Rather than an equal amount, some cases have tiers and different levels of returns, Keogh says. "You might have four different categories and people who are damaged in one way will get X, those damaged in a different way get Y, and so on. Then there are ones where, if you can prove you spent X amount of money, we'll give it back to a certain dollar amount." If you are eligible for compensation as part of a class action, you will normally receive a notice from the claims administrator. The administrator will also publish a series of public notices to encourage anyone who might be a class member to submit a claim. All class members are required to submit a claim form to the administrator to prove they are entitled to part of the settlement. The administrator may refuse to pay compensation if it determines a claimant does not meet the qualifications of the class action settlement. "If you do nothing, you're going to receive nothing," Keogh says of claim forms. "You'd be better off submitting a claim and trying to receive some kind of share. A lot of the ones we do, people get $100 or more. A lot of people are jaded about coupon settlements or things that seem like they'd be a nominal amount of money, so they don't bother. But you might as well submit a claim online, sit back and receive a check."
What If I Have Problems with the Class Action Settlement?
If for any reason you do not wish to participate in the class action settlement, you are free to opt-out. This may be advisable in cases where you suffered a substantial loss and wish to preserve your right to file a separate claim against the defendant. You can also file an objection to the settlement's terms if you think they are unreasonable or do not treat all class members fairly. "You have a right to opt out at the beginning, when the class is certified, or stay in it for the long haul to see what happens at trial or summary judgment," Keogh says. "However, if there's a settlement, the class member will receive a notice and has an additional opportunity to opt out or object to it." If you have questions at any point in the process, Keogh says to reach out to a law firm and speak with the
class action attorney
involved in the case. "We do our best to keep you informed as much as possible." For more information on this area of law, see our overview of
class action and mass torts
.
What do I do next?
Enter your location below to get connected with a qualified attorney today.
Attorney directory searches
Find top lawyers with confidence
The Super Lawyers patented selection process is peer influenced and research driven, selecting the top 5% of attorneys to the Super Lawyers lists each year. We know lawyers and make it easy to connect with them.
Find a lawyer near you