Landing a Refund for Flights Cancelled from COVID-19
Airlines have been ordered to issue full refunds—not just vouchers—for coronavirus-related cancellations
on April 10, 2020
Updated on September 1, 2022

The U.S. Transportation Department issued an order on April 3 for airlines to give full refunds—not just vouchers for future travel—to customers who have had flights canceled because of disruptions caused by the coronavirus pandemic. Some airlines have balked.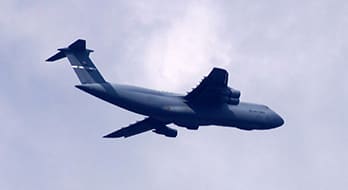 "We are not seeing evidence of such changes being made [by all airlines]," says Seattle attorney Steve W. Berman, who practices mass torts at Hagens Berman Sobol Shapiro in Seattle. Berman filed a class-action suit against United Airlines after many people complained about being denied refunds for canceled flights. "Airlines want to cancel the rule requiring them to refund fares for canceled or delayed flights."
Berman says this is what the DOT is telling airlines to do:
Contact passengers who were given vouchers or flight credit for flights that the airline canceled or significantly delayed to notify them that there is an option of a refund
Update their refund policies and provisions to clarify that it provides refunds to passengers if the airline cancels a flight or makes a significant schedule change
Inform their reservation-takers, ticket agents, refund personnel and other customer service professionals of the circumstances under which refunds for their airfare should be made.
"The obligation of airlines to provide refunds, including the ticket price and any optional fee charged for services a passenger is unable to use, does not cease when the flight disruptions are outside of the carrier's control," the DOT said in a press release cited in The Seattle Times. The Times report notes that the order includes both domestic and foreign airlines on flights to, from or inside the U.S. In addition to flight cancellations, it covers significant schedule changes that customers opt not to accept.
Berman expects the number plaintiffs to soar into the millions. If you are an affected United Airlines customer, you need take no action for now. If the class action is certified by the court, the attorneys will use United Airlines' reservation system to notify them.
For information on more legal questions regarding COVID-19, visit FindLaw's legal center, or find more articles on superlawyers.com/articles (search for COVID-19). For more information on this area of law, see our overview of class action and mass torts.