What to Do With Harassing and/or Scam Debt Collectors
Illegal collection happens more than you think; Missouri and Kansas attorneys offer their advice
By Trevor Kupfer | Last updated on January 12, 2023
Use these links to jump to different sections: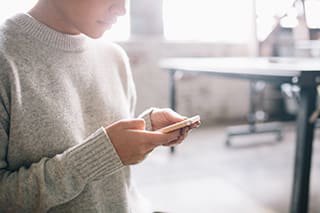 Whatever communication you've had with a debt collector, consumer protection attorney
Michael Rapp
suggests asking yourself one question: "Does this just stink and seem unfair? That's the premise we start with. Because it's really easy to be unfair these days, and what we've seen a lot in the last five years is people in the industry who have found new, more creative ways to collect and buy debt," says Rapp, with Stecklein & Rapp in Kansas City, Missouri. If your answer is "yes," Rapp suggests calling a
consumer law
attorney to see if you have a case. "The worst thing you could do is delay calling because [the consumer protection laws] all have attorney's fees built into them, which means attorneys are going to be taking your case completely on contingency and are likely going to be paid out of either the settlement or be paid by the debt collector at the conclusion of the case," Rapp says. "So reaching out to an attorney is free, and thinking you
don't
need a lawyer is one of the most expensive things you can do."
Who's Calling?
Consumer protections stem from the Fair Debt Collection Practices Act, which dates back to the 1970s, notes
A.J. Stecklein
, who works in Stecklein & Rapp's Kansas office. "It hasn't really been updated in that entire period of time," he says, "but there were four Supreme Court cases heard and decided last year on the FDCPA alone. So it has a tremendous amount of traction on it, and it's still very confusing to a lot of people." The FDCPA is a federal law, and some states have corollaries to protect its citizens. "Neither Kansas nor Missouri has one, but the state UDAAP [Unfair or Deceptive Acts or Practices] statutes can apply to debt collection," Stecklein says. To qualify under the act, the collector or debt collection agency must be inquiring about debts that aren't their own. "So debt buyers—typically those scavenger debt collectors who buy really old, nasty, long-since-forgotten-about debt that no one wants to worry about anymore—fall under the act," Stecklein says. Whether or not you suspect the person on the other end of a call or email is a scammer, "generally it's a good rule of thumb to ask, 'Who are you, and what company is this?' and then, 'Why are you calling me or what are you attempting to collect for?' and 'If I was going to mail you payment, where would I send it?'" says Rapp. "You never want to give any information or payment to them, but you can verify if certain information they have is correct. If they say to you, 'Please give me your Social Security number or else we can't talk to you,' you should probably tell them to go fly a kite. If they say, 'Is it true you live at 123 Main Street,' you can say, 'I am happy to receive mail there.' What you want is for them to send you a bill. If they refuse or if they are giving you some insanely short timeline, that's probably a good sign that it's a scam debt collector." If it seems legitimate, the other thing to find out is if you're dealing directly with the people you borrowed money from or a third party, says Rapp, "because there's a lot more teeth for when you're dealing with somebody else."
The Harassment Evolves
Around 2008, Stecklein and Rapp's work stemmed from creditors' phone calls and letters—harassment that often took the form of repetition, threatening language, or both. These practices still happen on occasion, but the more common (and powerful) way to collect debt nowadays is through credit reporting. "The debt collection industry is shifting more towards talking to the debtor's creditors through their credit reports rather than talking to the debtor themselves," Stecklein says. As an example, let's say you're 30 days late on your cable or credit card bill. While you'd normally wait for a call or letter, now that debt might be reported straight to your credit report, where your score will stay damaged for seven and a half years. "If you check your mail or you answer your cellphone, you know somebody is bothering you and is causing you damage. With credit reporting, you may not know until the damage is done. That's why it's important to monitor your credit, because that is a powerful way that people are collecting debts these days," Stecklein says. "By the time most people realize they've got a problem, it's too late," Rapp says. "You're trying to buy house or car, then you suddenly realize that these debts you didn't know existed or that you thought had been resolved are all over your credit report. Maybe you've got a house that you want and you know the clock is ticking until you can qualify on that loan or until the house gets sold to somebody else. Obviously, some people are going to find it when they are applying for an apartment, because they run credit checks on people, or even jobs, because part of the pre-employment screening now is a credit check. This is one of the reasons why we tell people that they should get their hands on a credit monitoring service so that they have a window into this on the front end." For more information on this area of law, see our overviews of
consumer law
and
debt collections
or reach out to a law firm for legal advice on your state law or to take legal action.
What do I do next?
Enter your location below to get connected with a qualified attorney today.
Attorney directory searches
Helpful links
Find top lawyers with confidence
The Super Lawyers patented selection process is peer influenced and research driven, selecting the top 5% of attorneys to the Super Lawyers lists each year. We know lawyers and make it easy to connect with them.
Find a lawyer near you