Stand Up to Debt Collectors' Harassing Calls
Consumer protection law pays you to pursue your rights
By Judy Malmon, J.D. | Last updated on January 12, 2023
Use these links to jump to different sections: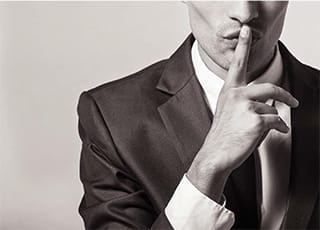 "If there's something I really believe in, it's the right to privacy," says Boston consumer rights attorney
Kevin Crick
. "If you owe money, ultimately you should pay it if you can. But if you've told someone to stop calling you, they should stop calling, and there are laws in place to protect against that. The problem is that a lot of consumers don't know that they have these rights." Under federal law and state laws, actions of debt collectors are restricted, but it's often up to the individual consumer to enforce their rights. The federal Telephone Consumer Protection Act (TCPA) and the
Fair Debt Collection Practices Act
(FDCPA) both provide remedies to consumers when debt collection agencies do not comply with a request to stop calling.
Steps To Stop Debt Collector Harassment
Crick outlines three steps a consumer should take to address harassing debt collection calls:
Tell the caller to stop calling, and send the creditor a written demand letter. Send it by certified mail return receipt requested, so that you can prove they got it.
Document all calls that you receive after you've told them to stop. Note that missed calls aren't logged by most phone carriers, so if you don't answer, you'll need to create your own records. If calls are made by an automated dialer, there may be numerous calls on the same day, and you should track all of them, by date and time. Auto-dialed calls to a cell phone number are not legal under the TCPA. Also, make note of any misrepresentation or abuse by the caller—these are illegal as well.
Contact a consumer rights attorney as soon as you possibly can. Not only can a lawyer help you with handling the collection matter, but violations of your do-not-call request can be subject to significant fines of between $500 and $1,500 per call. "Most people don't realize how valuable these claims can be. You might owe only $400 on the debt, but the collector now owes you $10,000 because of their illegal conduct," Crick says.
As the debt collection industry has gotten more aggressive in recent years, there are additional reasons to seek verification of any claim being made. With the rise of debt buyers who purchase old debt from banks and others, you might be on the receiving end of collection efforts that are not legally collectible—or worse, not even yours. It's wise not to assume the best response is to pay up.
Legal Advice Can Help
Getting in touch with an attorney if you're faced with a questionable or harassing debt collection is a smart move. "There can be something a lawyer might see that a consumer doesn't know about," adds Crick. For example, you may be subject to collection action against you when in fact the debt isn't collectible. "There's a six-year statute of limitations for debt in Massachusetts, during which time a creditor has to sue or try to collect. If they sue outside that period, then you have a defense to say the lawsuit should be dismissed because it's too late." There are other potential defects in many debt claims, as well. "Sometimes people are sued in the wrong county, or they weren't properly served. You may have a basis for a judgment to be vacated if it was entered improperly. Also, purchasers of debt have to prove ownership, that they have standing in court to even bring a lawsuit. Sometimes, debt collection firms can't prove this, and it's a good opportunity for a consumer to get the case dismissed. Judges aren't happy about it when they see this," Crick says. And, of course, a collector has to prove that the person who owes the money is you. It's not uncommon for an action to be brought against someone with a similar name. For more information on this area of law, see our overviews of
consumer law
and
debt collections
.
What do I do next?
Enter your location below to get connected with a qualified attorney today.
Attorney directory searches
Helpful links
Find top lawyers with confidence
The Super Lawyers patented selection process is peer influenced and research driven, selecting the top 5% of attorneys to the Super Lawyers lists each year. We know lawyers and make it easy to connect with them.
Find a lawyer near you