What Can You Do When Your Home Renovation Goes Awry?
Exploring Colorado homeowners' legal options
By Jessica Glynn | Last updated on March 22, 2022
Before Tiffanie D. Stasiak hired a contractor to renovate her kitchen, dining room and den, she made herself a regular spectator at one of the company's current projects. For his renovation project, Ivan A. Sarkissian learned as much as he could—through reviews and interviews—before he started.
As construction attorneys in Denver's booming market, they've both seen and litigated enough remodel-gone-wrong horror stories to know how important it is for homeowners to look for the red flags and do their homework before home remodeling.
"The legal remedies are there, but almost always they don't leave you whole," says Sarkissian of McConaughy & Sarkissian. "That's the worst-case scenario—to sit in my office and have to sort out how to get your money back."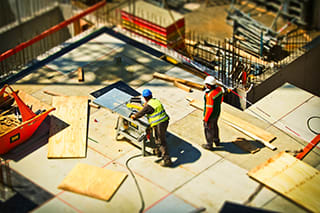 In addition to carefully scoping out recent reference projects, Stasiak, with the Kutak Rock firm in Denver, suggests asking how long the contractor has been working with the subcontractors and talking to the subs beforehand and throughout the project. That's because the most likely problems to arise on a remodel are: 1) negligent and/or unfinished work, and 2) nonpayment by the contractor of subcontractors or material suppliers—in which case homeowners can get stuck paying double or end up with liens on their property.
"Go visit a homeowner who had a half-finished project and spent all of their money," she says. "It's one of your bigger, if not biggest, assets, and you should treat it seriously and do your due diligence." 
Carrie Rodgers of Moye White in Denver has been solving construction disputes for more than 30 years. More than half the homeowners who contact her office with a problem either don't have a contract, left their contract unsigned, or have never read it.   
"The best investment you can make before you go into a major remodel is to have a construction lawyer review and revise the agreement," she says.
That's especially important in Colorado, Rodgers says, because there are "huge statutory hammers" that exist to protect homeowners, but they must know about them up front to be able to use them. 
The first of those is the Colorado Trust Fund Statute, which says the money contractors collect on any remodel or construction project must be held in trust to pay the subcontractors and suppliers, and that failure to do so can make the person who decided to divert those funds personally liable for triple damages and attorneys' fees. 
"That's why you have your attorney look at the contract," Rodgers says. "Whether you have a contract or not, you can still use the statute. But it helps pursue the trust fund claim if trust fund language is in the contract." 
Another protection is the homeowners defense statute against mechanic's liens. Typically, if subcontractors don't get paid, they put a mechanic's lien on the property to recover what's owed. The homeowners' defense statute, however, says that homeowners are immune from mechanic's liens at lower levels if they paid the contractor the full contract amount. 
"There are a lot of great defenses available to people if you are using a construction lawyer from the very beginning," Rodgers says.
When it comes to negligent work, Tessa R. DeVault of Johnson Law says the time, effort and attorneys fees it takes to bring such cases to resolution can often run the risk of outweighing the value of litigating them.
"There's a lot of construction demand, so the supply is trying to keep up," DeVault says. "People can find themselves in situations where contractors are potentially cutting corners or trying to rush projects because there is so much work to be done that things get missed. My general advice is to try and work together before getting lawyers involved. Construction is an imperfect process and communication is crucial. It's more affordable for all parties to work through issues during construction instead of down the road."
That's why Sarkissian reiterates the importance of knowing who you're working with and being wary of low-ball bids or signs of financial instability. "Where I see people get into problems is they pick somebody that gives them the price they want to hear without considering why that price is significantly lower than everybody else's, or they rush into a relationship with a contractor and don't define the terms in writing," he says. "That's how you end up in my office."
For more information on what can happen when  problems arise due to general contractors, homeowners insurance, and/or remodeling projects, see our construction litigation overview.
What do I do next?
Enter your location below to get connected with a qualified attorney today.
Additional Construction Litigation articles
Attorney directory searches
Helpful links
Find top lawyers with confidence
The Super Lawyers patented selection process is peer influenced and research driven, selecting the top 5% of attorneys to the Super Lawyers lists each year. We know lawyers and make it easy to connect with them.
Find a lawyer near you