What South Carolina Homeowners Need to Prove a Construction Defect
How long it takes and how the compensation works in home construction lawsuits
By Trevor Kupfer | Reviewed by Canaan Suitt, J.D. | Last updated on April 7, 2023
Use these links to jump to different sections:
Any seasoned homeowner is likely well aware of the adage known as Murphy's Law: "Whatever can go wrong, will go wrong." Whether it's windows, shingles, decking, siding, appliances, or so on, a defective product or improper installation can create some major headaches. That's where product liability attorneys like Harper Segui come in.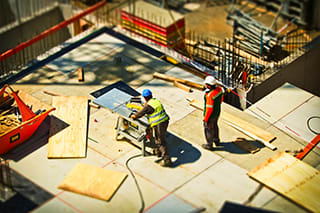 "The best thing to understand is you're in capable hands because the plaintiff's lawyer who's properly investigating this has an expert involved from day one and that expert is going to be able to provide guidance," says Segui, a class action lawyer at Milberg in Mount Pleasant, South Carolina.
When someone calls with a case, she typically sends an engineering expert to evaluate and test the defect in question.
"For example, if someone says their window is leaking, that could be from two different things, right? It could be from installation errors, or it can be from the product itself. So, your expert would go in and water-test the window and you would find out whether the water's coming in from around the perimeter of the window, which would be an installation issue, or if it was coming in through the window, which you then know is a product defect," Segui says.
The investigations can also go further, she adds. "We try to have our expert look at as many products as we can so they know that this is a true design defect rather than a one-off manufacturing batch." If what they find points to a defective product, it could impact hundreds of people or more and, as a result, lead to a class action lawsuit or multi-district litigation.
Legal Advice for Homeowners' Construction Defect Claims
Attorneys employ many different methods to contact impacted homeowners. But what should homeowners be doing to put themselves in the best position to prove their case?
"You're going to want to, number one, make sure you removed the same product that is at issue in the lawsuit," Segui explains. "Sometimes you'll have a particular brand of windows, but the only models within that brand at issue are one, two, and three. So you want to make sure that you document that you have windows within that grouping, because product identification is a big issue here."
Being able to positively identify the product can be more difficult than you may think, Segui adds.
"For example, most people probably don't know what shingles they have on their roof unless they selected them themselves. Keeping and maintaining the information provided by their general contractor or the seller is really important. If they still have warranty booklets and things like that, that's important to keep so they can identify those and then potentially use those to aid either as a class representative or a class member who's making a claim under a settlement."
I would say for someone who knows that there is pending class litigation… but doesn't want to wait for that to be resolved before they repair or replace, really document the repair and replacement. Have somebody who's qualified come in and write up the reason why.
Documenting Alleged Construction Defects
After you jump that hurdle, the second big step is documenting the damage.
"Document that really well on the front-end because most of these types of cases are going to be based on qualifying damage," Segui says. In a fiber cement siding case she handled, for example, the qualifying damage was cracking, breakage, warping, and shrinkage. How would homeowners prove they qualified?
"Take a picture of each piece of board they are trying to make a claim on," she says. "The same thing is going to hold true on our replacement scale where they're looking back, so the evidence has been spoliated."
In these lawsuits, Segui says, they often try to include reimbursement for repairs.
"But a lot of times that's problematic because of the amount of documentation you have to show. So, I would say for someone who knows that there is pending class litigation and there may be a future settlement but doesn't want to wait for that to be resolved before they repair or replace, really document the repair and replacement. Have somebody who's qualified come in and write up the reason why."
Even better than documenting is to save the product itself.
"Most people don't keep all of it," Segui says. "They'll maybe save one sample or something like that. But if they're trying to get the full reimbursement amount under the cap, the best way to accomplish that is to document all it on the front-end and, in particular, use a qualified professional to do that."
In the event that you used a third-party subcontractor, Segui suggests asking them to write an affidavit or declaration that they did work on a specific product at a specific date for a specific reason.
For more information about this area of law, see our overviews of products liability and construction defects.
If you believe you qualify for a lawsuit, seek the advice of an experienced class action, product liability, or construction defect attorney.
What do I do next?
Enter your location below to get connected with a qualified attorney today.
Attorney directory searches
Helpful links
Find top lawyers with confidence
The Super Lawyers patented selection process is peer influenced and research driven, selecting the top 5% of attorneys to the Super Lawyers lists each year. We know lawyers and make it easy to connect with them.
Find a lawyer near you