What is Construction Litigation Law?
Potential causes of legal actions and how litigation proceeds
on December 15, 2016
Updated on November 15, 2022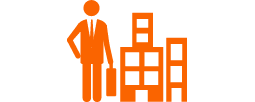 Construction law covers construction of all property types, whether it's new homes, office buildings or renovations. Sometimes, disputes between the parties involved can arise. While these conflicts can often be resolved through discussions and contract interpretation, when they unfortunately can't be resolved, you might consider litigation.
The following overview will help you understand potential causes of actions that you can bring in a construction dispute and how litigation proceeds. This will help you feel informed and confident if you choose to consult with a real estate attorney.
Overview
Construction disputes often center around a building's construction contract. These contracts usually specify the scope of the work, timelines, and payment, and the disputes can lead to foreclosures or liens to recover the money that's owed. Some disputes also arise from defects in the structures of buildings. Construction accidents can also lead to litigation, and you can follow this link for more information about those cases.
Causes of Action
If you are considering litigating a constriction dispute, you will first need to identify the correct cause of action, keeping in mind that some disputes lend themselves to more than one.
Negligence
When your dispute is the result of someone's carelessness, you might have a negligence case. In these cases, you will need to identify the standard with which the other party should have acted in accordance, as well as how that failure caused you direct harm.
Strict liability
This cause of action is commonly used for products liability cases when a construction defect caused injury. For example, you might consider using this cause of action if an appliance in your home or building malfunctioned and caused injury.
Breach of contract
Either party in a dispute might consider bringing a breach of contract case if there were disagreements about the scope of the work that was to be performed, or if one party failed to pay the agreed upon price.
Litigation
If you decide to bring a lawsuit, you will then engage in litigation. Construction cases can be complex, but they still follow the same general procedure that other civil lawsuits follow:
Investigation
The first phase of your lawsuit will involve an investigation, which includes gathering documents and witness testimony. The goal is to make sure you have enough to prove your case should it proceed to trial.
Pleadings
"Pleading" is a fancy word for all of the documents you will file with the court— including the initial complaint if you are bringing the lawsuit, or an answer (or motion to dismiss) if you are the responding party.
Discovery
This is the formal process of exchanging information in a case—when you will ask the other side for certain documents you believe will help your case, as well as interview witnesses. At the end of the process, one or both parties often bring another motion called a motion for summary judgment.
Pretrial
After the discovery phase, many cases settle. This is always a potential option, and you can ask your lawyer to pursue it if you are interested. If you are not interested, or if attempts to settle are unsuccessful, your case will proceed to trial. The time before trial is when you will develop trial strategy, secure witnesses and speak with experts.
Trial
Trial begins with the selection of a jury—if you or the other party request one. Each side will then make opening statements, question witnesses and make closing arguments. The jury or judge will then review all the evidence and come to a determination. You may be able to appeal an unfavorable determination in some circumstances but, unlike in criminal cases, you are not entitled to an appeal.
Common Questions
Below are some common questions you might want to consider when meeting with a construction litigation attorney for the first time.
What are my options for resolving my case?
What happens if I win a construction dispute?
How do I remove a mechanic's lien?
Finding the Right Attorney for Your Needs
It is important to approach the right type of attorney—someone who can help you through your entire case. To do so, you can visit the Super Lawyers directory, and use the search box to find a lawyer based on your legal issue or location.
To help you get started, you may want to consider looking for a lawyer with extenstive experience in construction litigation.
Why Should I Talk to a Lawyer?
A lawyer can help you decide the proper cause of action for your dispute and whether you should bring a lawsuit. If you choose to bring a suit, they will be able to help you through each phase of litigation, including requesting documents and interviewing witnesses for you. An experienced lawyer will be able to evaluate your case and help you determine if you should pursue a settlement.
A lawyer will further be able to anticipate potential problems with your case and advise you on how to approach them, as well as keep track of deadlines and file all the paperwork with the necessary courts and agencies—giving you one less thing to worry about.