Driving a Hard Bargain at the Car Dealership
Fighting fraud and deception while purchasing a car in Florida
By Judy Malmon, J.D. | Last updated on July 21, 2022
An elderly Haitian gentleman bought a new car from a dealership in South Florida. When he got home, he discovered that the purchase contract had been written to reflect a significantly higher price than what the man had agreed to—the sticker price in the window of the car on the showroom floor. The customer, for whom English was not his native language, was understandably upset and confused over the increase in price of the new vehicle. He returned to the dealer with a close family friend, who spoke fluent English, and was told the posted price was "merely a suggestion," and that the dealer was free to set the actual sale price as they saw fit.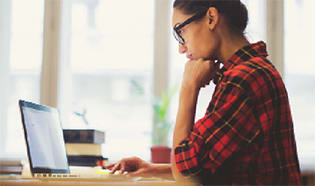 Enter Yechezkel "Chezky" Rodal, a Dania Beach attorney who represents car buyers ensnared in scams, including this one. Rodal says he's seen a rise in recent years in shady practices at car dealerships, particularly targeting the elderly and immigrants. Rodal helps his clients take action against unscrupulous dealers.
"This is happening at big dealerships," Rodal says. "They're taking advantage of the fact that there are easy victims."
It's considered an unfair trade practice to sell a car for more than the sticker (MSRP) price without having put an additional dealer sticker in the window clearly stating the higher price of the car. Rodal intervened on his client's behalf, arguing that the dealer's pricing was discriminatory, and the matter is still ongoing.
Another scheme Rodal sees is a practice known as "yo-yo financing," usually travelling hand-in-hand with yet another ploy, "spot delivery." A car buyer signs paperwork leading her to believe that everything is a done deal, and she is given the keys, leaves her trade-in behind, and takes the shiny new car home. What she may not be aware of is that the deal she made was contingent on the dealer finding someone to buy the car loan. She gets a call days or weeks later from the dealer, alerting her to a problem with her credit and telling her she has no choice but to accept more costly financing (or make a larger down payment) in order to keep the car.
Because she accepted on-the-spot delivery and has been driving the vehicle, it's no longer new, has depreciated in value, and she will have to pay exorbitant user fees if she seeks to return it. What's more, they no longer have her trade-in, so she can't simply take her old car back. She feels backed into a corner, forced to agree to the increased payments.
A 2012 report from the Center for Responsible Lending found that 27 percent of consumers reporting an auto finance-related issue had been subject to yo-yo financing, and that well over half of these ended up paying a higher interest rate than the one quoted in their original deal. Misrepresentation, bait-and-switch pricing, undisclosed add-ons, finance deception, even forgery are all shady selling tactics that fall under the heading of dealer fraud. These activities are governed by Florida's laws prohibiting fraudulent and deceptive trade practices, which allows individuals to sue for damages and attorney's fees. You may also have a tort claim for common law fraud. In addition, charging a higher vehicle price because of credit rating is a violation of the federal Truth in Lending Act, potentially subject to damages or rescission of the contract.
Despite these laws, one reason car dealers get away with consumer abuse is the rampant use of arbitration clauses in their contracts. "They know they don't have much to lose because arbitration clauses bar class action lawsuits," Rodal says. "There's very limited regulation of these clauses. Not reading the fine print of a 10-page contract isn't a defense and they know it. Some arbitration clauses bar any type of legal relief." Thankfully, he notes, the Consumer Financial Protection Bureau (CFPB) recently issued a rule that will limit the use of blanket arbitration clauses, and will allow consumers to join in class action lawsuits.
What can you do to protect yourself when buying a car? For starters, do your homework:
Look up the Kelley Blue Book value of a vehicle you're thinking about trading in so you're prepared to counter a lowball offer.
Get your current credit score so you can't be manipulated. Better yet, explore financing with other lenders before you shop, and compare terms and rates.
Research how much the vehicle you are interested in purchasing typically sells for.
Don't be pressured to sign or do anything immediately, and read through anything you do sign. Additional fees, add-ons or warranties may be slipped into the contract, and once you sign, it's too late to say you didn't know. All charges and terms must be laid out in the sales contract. Never sign any document containing blank spaces to be filled in later.
Don't bring the car home until the deal is complete.
For more information on this area of law, see our overview of consumer law.
What do I do next?
Enter your location below to get connected with a qualified attorney today.
Additional Consumer Law articles
Attorney directory searches
Helpful links
Find top lawyers with confidence
The Super Lawyers patented selection process is peer influenced and research driven, selecting the top 5% of attorneys to the Super Lawyers lists each year. We know lawyers and make it easy to connect with them.
Find a lawyer near you