What You Can Do About Those Annoying Robocalls
Florida attorneys' advice when robots, spoofers and scammers call
By Carole Hawkins | Last updated on July 21, 2022
Has "Lisa" ever phoned you with important information about your credit card account? Respond to her soothing robotic voice and you'll get a sales pitch.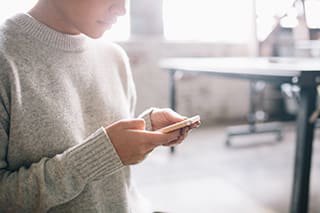 After Congress created the National Do Not Call Registry in 2003, unwanted marketing calls all but disappeared. But they've crept back. In 2018, their frequency increased by roughly 57 percent to 47.8 billion total calls, according to robocall blocking software company YouMail. The Federal Trade Commission received 5.7 million complaints about robocalls in 2018.
Aren't they illegal? Can't you sue? Why are they so hard to get rid of?
"The biggest problem with robocalls is most really are scams. They're not even viable entities," says Brendan Sweeney, a consumer law attorney at Sweeney Law in Fort Lauderdale, adding he had gotten three just that morning.
Under the Telephone Consumer Protection Act of 1991 (TCPA), companies cannot make marketing calls, except to current customers, without written consent. That law, and the do not call list, curtailed traditional call-center marketing for years.
By the late 2000s, technology made it possible for both legitimate companies and scammers to make thousands of spam calls cheaply. The FTC in 2009 responded by adopting rules that outlawed unwanted calls. Voice calls and pre-recorded messages made using an auto-dialer are also illegal.
But then another technology, "spoofing," came along. It allowed companies—often from overseas—to generate fake caller IDs, so their origins couldn't be tracked. And you can't sue someone you can't identify, says Sweeney. But a new state law passed in 2018, The Florida Call-Blocking Act, empowers phone carriers to block calls made with spoofed numbers. "It's still fairly new," says Sweeney, "so I haven't tried any cases under it yet. It could also be because people aren't aware of their rights under the law."
As for when callers are identifiable?
Under federal law, each marketing call made to your iPhone, Android or smartphone is worth $500 in statutory damages, plus prevailing-party attorney fees. The damages can go to $1,500 per cellphone call if the company willfully violated telemarketing laws. Unwanted marketing texts and junk faxes are also violations.
"A lot of attorneys are going after text messages right now, because you can show that they were sent by that entity," Sweeney says.
Consumers also have the right not to be constantly called by debt collectors, says Eddy Leal, a Miami-based consumer law attorney. Robocalling is used in many cases. If a recipient answers, the call is transferred to a live debt collector.
"If you say, 'I've retained an attorney. I want all communications to go to that attorney,' then it's a possible violation for them to call [back]," Leal says. If you keep getting illegal robocalls, Leal suggests calling a lawyer. "Make a list of who called, when, and if you were able to speak to a live person."
Once you've identified a incoming call it should be easy to prosecute, shouldn't it? Not necessarily. If you've given written permission, a company is allowed to call, says consumer law attorney Chris Hahn with Maurice Wutscher in Fort Lauderdale. Consents are often buried in the fine print—like when you borrow money, authorize car repairs or rent a hotel room. Even affiliate companies may be authorized to call.
You can revoke that consent, but it can be difficult and might take several tries.
"You could walk into your bank and say to the teller, 'Hey, I want you to stop the phone calls offering to refinance my mortgage,'" Hahn says. "But that teller doesn't necessarily have access to all the systems that the bank's lending division does."
Attorneys certainly prosecute robocalls when there's a viable claim. When there's not, there are other methods. Hahn uses an app like Mr. Number or Robokiller to block calls from suspected scammers. Sweeney had to change his phone number.
"Your information gets sold down the river, so to speak," he says. "It has touched many hands after awhile."
For more information on this area of law, see our overviews of consumer law and debt collections.
What do I do next?
Enter your location below to get connected with a qualified attorney today.
Additional Consumer Law articles
Attorney directory searches
Helpful links
Find top lawyers with confidence
The Super Lawyers patented selection process is peer influenced and research driven, selecting the top 5% of attorneys to the Super Lawyers lists each year. We know lawyers and make it easy to connect with them.
Find a lawyer near you