Making Lemonade from a Car Purchase Gone Wrong
Massachusetts' Lemon Law protects new and used car buyers
on November 20, 2017
Updated on January 12, 2023

If you've recently bought a new vehicle or used car in Massachusetts, hopefully you got the vehicle you were expecting: one that runs as promised and is safe to drive. If, however, you were sold a car that doesn't live up to its promise, you may have recourse under Massachusetts' Lemon Laws.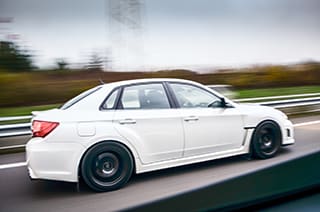 According to Boston consumer protection lawyer Kevin Crick, of Rights Protection Law Group, "most consumers just don't know their rights, unfortunately." Crick finds that many of his clients aren't aware of lemon law protections. "Everybody has had some sort of car issue in their life. But people don't know what a dealer is and isn't allowed to do. Much of the time, I feel like what I'm doing is consumer education, explaining what the law is."
New Car Purchase
Massachusetts offers protections to consumers buying both new and used motor vehicles. The new car Lemon Law applies within one year or 15,000 miles from the date you obtained the car. If your car has something wrong with it that substantially impairs safety, your ability to use it, or its market value, you may be able to get a replacement vehicle or a refund.
You have to give the dealer a chance to fix the problem—generally, three attempts or 15 days of your car being out of commission. If it's still not fixed, the dealer must offer to replace the vehicle. You're not obligated to take a replacement, and can instead demand a refund (minus a reasonable charge for the time you had use of the car).
These rules also apply to problems with a leased vehicle, where the dealer must provide you with an identical replacement for the remaining term of your original lease agreement. In addition, all original financing agreement terms must be met, and the dealer has to cover incidental expenses, such as fees, taxes, financing, registration or towing expenses. Note that this law doesn't apply to vehicles used primarily for a business purpose, or to motor homes or off-road vehicles.
Used Car Purchase
If you purchased a used car, the Massachusetts Used Vehicle Warranty Law applies to both dealer and private sales. If you bought from a dealer, your vehicle has fewer than 125,000 miles on it, and it's worth at least $700, the seller must provide an express warranty period to cover all parts and labor costs to repair any problem impairing the car's use or safety.
"There are great dealerships out there, but there are some that take advantage," Crick says. "You'll have dealerships that will roll back the odometer, or sell a car without disclosing that there was an accident on the vehicle. Probably 90 percent of my car claims are under the Used Vehicle Warranty Law."
If you purchase a used car from a private seller, there's still a requirement that the seller inform you of all known serious defects that impair safety or use. A buyer can require the seller to pay the cost of needed repairs for undisclosed issues, but you have to prove the seller knew about the problem.
Another consumer protection law, called the Massachusetts Lemon Aid Law, allows you to cancel a new or used purchase agreement if the vehicle fails to pass inspection at an inspection station within seven days of purchase, and the cost to repair the emissions or safety issues is more than 10 percent of the purchase price of the car. "Often a dealership will say that the car was already inspected. The consumer may not be aware that they still personally have to get the car inspected within seven days. If they don't, they can lose their rights under the Lemon Aid Law," Crick says.
"If consumers knew about the rights they have, it would go a long way to making sure they aren't taken advantage of. I've been fairly successful on behalf of my clients to get better outcomes in these cases. Nothing is guaranteed, of course, but it's worth it to talk to a lawyer."
If you have legal questions related to a car problem, talk to a consumer rights attorney. For more information on a state's lemon laws, manufacturers' warranties, and defective vehicle purchases, see our overview of consumer law.
Other Featured Articles
Keeping the marketplace for consumers