Can I Sue for Deception or False Advertising in Missouri?
How attorneys and the Merchandising Practices Act protect consumers
on June 28, 2019
Updated on January 12, 2023

Companies offering products and services in Missouri must avoid false or deceptive advertising. A state law called the Missouri Merchandising Practices Act (MMPA) provides important legal protections to consumers. If a business violates the MMPA and a consumer suffers actual financial loss as a result of deceptive practices, that company can be held liable through a false advertising claim.
Missouri Law: False Advertising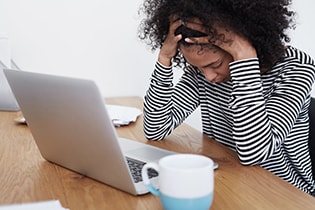 The Missouri Merchandising Practices Act is the state's primary truth-in-advertising law. The law covers merchandise, though that term is defined to include a wide range of goods and services. Companies that violate the MMPA can be held liable through a civil legal claim. In addition, in cases of outright consumer fraud, criminal charges may be filed. Consumers who have been victimized by deceptive advertising have a right to file their own lawsuit to seek financial compensation.
To prevail in a false advertising claim under the MMPA, a plaintiff must prove the following four things:
There was a purchase, advertisement, or active solicitation of goods or services
The advertisement in question was primarily targeted for consumer purposes, not for business-to-business purposes
The advertisement or solicitation was, in some manner, unlawfully deceptive
The plaintiff suffered actual financial harm as a result of the false advertising
To be clear, you cannot bring an MMPA if you have not sustained losses. If you notice blatantly false advertising, but do not actually make a purchase, you cannot bring a civil lawsuit for damages. Though, of course, you can still report the false advertising to state regulators for potential enforcement action.
How Does Missouri Define Deceptive Advertising?
Under the MMPA, false advertising is defined in a relatively broad manner. An advertisement or solicitation that creates a false impression in the mind of a reasonable consumer and that was made with the intent of influencing a purchasing decision is unlawful false advertising in Missouri. This means that a blatantly untrue statement, a material misrepresentation, or a material omission could all be sufficient to support a false advertising claim. Ultimately, these are fact-specific claims.
How a Missouri Consumer Protection Attorney Can Help
Companies are known to be highly aggressive in defending false and deceptive advertising claims. To prevail in this type of lawsuit, plaintiffs must be able to present a strong legal case and well-documented financial damages. If you were the victim of fraudulent or deceptive advertising, you should consult with an experienced Missouri consumer protection lawyer for legal advice as soon as possible. Your consumer protection attorney will be able to review your case, explain your rights and options to you, and help you pursue full and fair financial compensation.
For more information on this area of law, see our overview of consumer law.
Other Featured Articles
Keeping the marketplace for consumers