Smart Speakers and the Violation of Our Civil Rights
Privacy rights in the age of automation and convenience
By Benjy Schirm, J.D. | Last updated on January 12, 2023
Use these links to jump to different sections:
Every American has the fundamental right to privacy in his or her own home—freedom from unreasonable searches and seizures—as dictated by the Fourth Amendment to the Bill of Rights and upheld by the Supreme Court. Yet as we venture into the worlds of smart phones and home automation, are we unwittingly giving up these freedoms and personal data to Big Data and the conveniences it provides?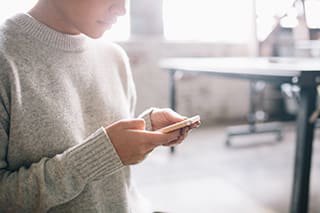 In 2017, Amazon estimated that 35.6 million Americans would use voice-activated systems like its Amazon Echo (aka "Alexa"), Google Home, Siri, HomePod or others within the year. While the growth in popularity is staggering, even more shocking is what these smart speakers are actually doing.
Big Speaker is Always Listening
These devices allow us to control various features of a home and even browse the web, using only our voice. Most of them have a "wake word" (such as Alexa, OK Google, etc.) at which point the device then begins to record and process a request. This seems harmless until you realize that the smart home device is always listening. Google Home reportedly uses its audio history to learn the sound of users' voices, how specific users pronounce words and phrases, and to further improve speech recognition. It also records this audio history when you aren't speaking to it. This history must be manually deleted or it will be stored in remote servers in perpetuity. The Federal Trade Commission is tasked with regulating the Big Data that is collected. In 2016, it scored a security win by limiting a company from using data to locate customers' phone locations to target advertising based on that place and other frequently visited areas. But though the FTC may police our phones, homes with smart speakers may not be as safe. The Alexa website attests to building a repository of data about its users, bringing up privacy issues. The privacy policy states, "We receive and store any information you enter on our website or give us in any other way." It goes on to state that you can choose to not provide this information but you, "might not be able to take advantage of all of the features" that the device provides.
How Can My Data Be Used Against Me?
The storage of such intimate details has far greater implications than target advertising. If cyber criminals can mine such a device, they might know if you're home, how to unlock the front door, turn on the lights, access your credit card information, and turn off a home security system, for example. This could also extend to law enforcement entities. Could police petition Amazon for conversations about illegal activities? At the moment the only safeguards that consumers have in place are the security policies of Amazon, Google and Facebook. Even the Supreme Court has yet to rule on a case about whether or not the police can use warrantless searches of cellphone location information to obtain convictions. The possibilities are not that far-fetched. In a 2017 murder case in Benton, Arkansas, the prosecutors demanded data recordings from an Amazon Alexa as evidence in the case. Amazon refused the request and protected the recordings without a specific search warrant. The case was later dismissed after the defendant voluntarily released the data. Police were also using data from the defendant's smart water heater to attempt to prove culpability.
What Can You Do to Protect Yourself?
One must decide knowingly what they are inviting into their home and whether the convenience is worth it. The only protection that consumers currently have are the policies of third-party providers. These protections were created in the 1970s based on the technology available at the time, and have not been updated since. Supreme
Court
Justice Sonia Sotomayor has even stated that the current privacy laws are "ill-suited to the digital age, in which people reveal a great deal of information about themselves to third parties in the course of carrying out mundane tasks." You may want to consider how smart or automated you make your life with devices knowing that privacy may be a thing of the past. If you have reason to believe your privacy has been violated, you may want to contact a skilled
data privacy lawyer
or a data security specialist. For more information on this area of law, see our overview of
consumer law
.
What do I do next?
Enter your location below to get connected with a qualified attorney today.
Popular attorney searches:
Additional consumer law articles
State consumer law articles
Attorney directory searches
Helpful links
Find top lawyers with confidence
The Super Lawyers patented selection process is peer influenced and research driven, selecting the top 5% of attorneys to the Super Lawyers lists each year. We know lawyers and make it easy to connect with them.
Find a lawyer near you