Your Rights at 10,000 Feet
Your rights at 10,000 feet
By Trevor Kupfer | Last updated on May 31, 2022
Use these links to jump to different sections:
Recent incidents involving airline passengers have caused some serious turbulence—videos have gone viral, stocks have dropped and many airlines are changing their policies. But one aspect has remained largely the same: passengers' rights.
"It's become fairly evident that airlines have broad discretion to refuse to let passengers board and take them off the plane. As fare-paying paid passengers, we like to think we have a lot of rights, but the airlines are in charge here," says Erin Applebaum, who handles airline injury cases for Cellino & Barnes in Manhattan. "Make no mistake about it."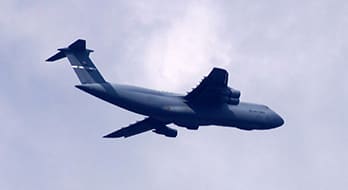 In April 2017, David Dao was forcibly removed from a United Airlines seat at Chicago's O'Hare Airport. Staff asked for volunteers and offered compensation, yet still needed seats for crew members. United then selected Dao to leave, but he refused. The resulting video, spread by media outlets like CNN, Time and Business Insider, has been viewed millions of times.
Mandates for Overbooked Flights
Overbooking is a fairly common practice by airlines, which hope to make the most from each flight. This is not illegal or against regulations, but federal rules from the U.S. Department of Transportation mandate that airlines:
Ask for volunteers. Airlines have to do it, and usually will start by doing so.
Re-book and compensate you for delays. Airlines like Delta offer as much as $10,000 in vouchers to sweeten the deal.
Pay by check (if you ask). You don't have to accept vouchers, according to the DOT, but federal law mandates a maximum of $1,350 if you reach a destination more than two hours later than planned (or four hours for international flights). If an alternate flight gets there less than an hour after the original flight, you aren't required any compensation.
Detail your rights. You will likely receive a written statement about why you were bumped and what you're entitled to for compensation.
Exceptions Allowing Them to Fine and Bump Passengers
There are other exceptions and caveats to these rules. The big one: If you're bumped for a reason other than overbooking, federal protections don't apply. Take, for example, the Schear family's unpleasant encounter with Delta Airlines in May 2017. According to the many media reports of the incident, the Schears purchased a ticket for their teenage son, but he chose to take an earlier flight. The family instead placed their infant son and his car seat in his place. The staff told them the child would have to stay on a lap, not in the seat, because of their strict ticket transfer policy. When the Schears failed to comply, an employee informed them that refusing to leave a plane is a federal offense for which they could be jailed. After more than an hour, the Schears left the plane.
Though Delta has promised in a statement to refund the Schears and "provide additional compensation" for the mishap, it technically didn't have to according to federal rules.
These two situations are rare for many reasons—first off, because airline staff try to initiate the process at the gate prior to boarding. But if you ever are removed from a flight, it pays to go quietly—literally; you could face fines of $25,000 if you are deemed "unruly." Ninety-two such individuals were so deemed in 2016, according to the FAA, and more than 300 in years prior. "No person may assault, threaten, intimidate or interfere with a crewmember in the performance of [their] duties aboard an aircraft," regulations say.
"There have always been confrontations on airplanes," Applebaum says. "I personally was witness to a fistfight on a plane when I was in law school. These things happened; we just didn't have people taping it on their phones and putting it on social media. I can tell you ever since the United incident happened, my volume of phone calls has tripled."
Know Your Rights in Air Travel
Each airline spells out its policies in the contract of carriage and Code of Federal Regulations (CFR). The contract spells out the policy in regards to delays and overbooking, while the CFR pertains to oversales and passenger protections. "The contract of carriage, used by all airlines but rarely read or understood by the traveling public unless a significant problem arises, is the contract the airline makes with its passengers," says Richard Norris, an aviation and personal injury attorney with Norris Choplin Schroeder in Indianapolis. "It is referenced in the formal ticketing process, but is not provided to the passengers—although it is always available for the asking, or at least online."
Thomas Demetrio and Stephen Golan represented Dao in an amicable settlement for the injuries he received. A few trends will likely occur as a result of the incident, Demetrio says, and he refers to them as "The Dao Effect."
There will be less bumping and better compensation when there is bumping.
There will not be any last-minute airline employee needing to go from Point A to Point B because there will be better planning and, certainly, never be bumping like Dr. Dao, who was seated in his assigned seat. 
All bumping will occur prior to boarding.
"When making a reservation," Demetrio adds, "make sure to get your seat assignment before you head to the airport, because without doing so, you're more likely to be bumped."
If you want to avoid the bumping situation entirely, consider signing up for airline loyalty programs, since they'd be more likely to target non-regular passengers for removal. Airlines set their own boarding priorities, and United's policy states it's based on "fare class, itinerary, status of frequent flyer program membership."
For more information on this area of law, see our overview of consumer law.
What do I do next?
Enter your location below to get connected with a qualified attorney today.
Popular attorney searches:
Additional consumer law articles
State consumer law articles
Attorney directory searches
Helpful links
Find top lawyers with confidence
The Super Lawyers patented selection process is peer influenced and research driven, selecting the top 5% of attorneys to the Super Lawyers lists each year. We know lawyers and make it easy to connect with them.
Find a lawyer near you