Three Things to Look for in Your Next Contract
Tips from Atlanta attorneys who do it for a living
on February 17, 2021
Updated on August 22, 2022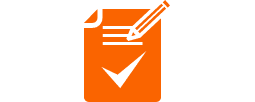 What's the cost of a poorly written contract? Millions, potentially.
Rob Hassett of Hassett Law Group in Atlanta represents clients in music and television. He's seen contract offers that give a record label or a television show exclusive rights to an artist's services for upwards of 10 years—often at onerous terms.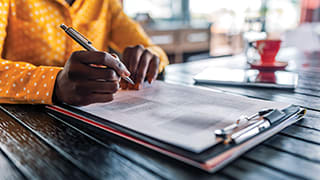 "I have to tell them: If you sign that it won't necessarily work out great," Hassett says. Most of his clients listen, but some are simply eager to get a deal. A famous local example—not Hassett's client—is TLC, who sold millions of records and became one the best-selling pop groups of all time. Yet they declared bankruptcy at the height of their success due to a bad contract—one their attorney apparently advised them not to sign.
Contract-writing is the cornerstone on which any sound business agreement is built. "The goal is to write a contract that is optimal for the client," says Hassett. "It should be clear and thorough and enforceable. It's all art—there's nothing scientific about it. You have to use judgement."
Whether it's a full-time job contract, or an employment contract with a non-compete clause, or something to do with health insurance, contracts are important. Here are three things to look for in your next contract:
Plain English
"The parties need to understand and not be confused by legal jargon," says Danielle Hudson Laughlin at Hudson Legal in Sugar Hill. A good lawyer, she adds, will avoid "archaic language"—the hereinafters, wherefores and such. "Try to break down sentence structure so there are not a lot of compound sentences. Clarity is about what is and is not included, so don't be overly inclusive. Pinpoint exactly what the parties are bargaining for."
Clear objectives
"Most contracts involve an exchange for money, so typically that is the primary objective, but that is not always the real underlying relationship," Laughlin says. A software company, for example, may be developing new components for an existing platform, so "the objective is a working product at the end of the relationship, as opposed to the company receiving $10 million for that code," she says. Overall, she adds, "It's easier for the business to resolve a conflict with the customer if you can go back to the language of the contract and say, 'this was our objective.'"
Insider knowledge
If your lawyer doesn't know the industry, be sure an expert is enlisted to help. "Any contract with an insurance provision, I want the insurance carrier's agent to look at those provisions," says John J. Scroggin, who does tax, estate planning and business representation at his eponymous firm in Roswell. "I want whoever the expert is to be part of the discussion." Similarly, if your contract needs to hold in another state, be sure your attorney knows the laws there—or finds an attorney in that state to check the contract. "It's even more extreme if it's outside the United States," he adds.
Also pay attention to force majeure. French for "superior force," it's a standard contract clause that protects parties from uncontrollable events that interfere with normal business practices—such as a natural disaster or, you know, a global pandemic. COVID-19 has certainly put this clause in the spotlight. In entertainment, for example, "What will the client do if they can't have a live performance?" Hassett says. "And you want to make sure they don't have to do a performance if it endangers their health."
Finally, don't rush yourself when reviewing the contract carefully. "I have learned over 41 years that when you do a review, make your points by redlining or in notes, then put it aside and come back later," Scroggin says. "I'm looking at a 55-page lease today, and after 30 pages your mind gets addled a bit. The second or third time, you are more involved."
Other Featured Articles
Legal advice for drafting rock-solid business agreements