Before You Sign on the Dotted Line
Boston attorneys weigh in on how to draft a solid contract 
on October 6, 2020
Updated on February 8, 2021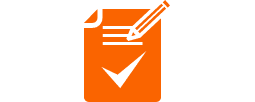 Business attorneys often find themselves helping clients remedy contracts. "Sometimes a client can overlook the potential traps and pitfalls in a deal," says litigator Darius Pakrooh. "That's why it's important to understand the power of unforseeable events and get it 100 percent right the first time."
"If you don't get it right, it could be unenforceable," says employment attorney Tara Swartz. "So then you just don't even have a contract even though you think you do."
A contract can look great on the surface, says Pakrooh, but might lack pertinent details. "You want to hire an attorney who understands the legal and business landscape you're operating in."
A poorly drafted contract can become a costly mistake. "If you're not a professional or you don't draft it well and there's a dispute, you can be certain that the other side will take advantage of the sloppiness," says Pakrooh. "Contracts are all about managing and shifting risk."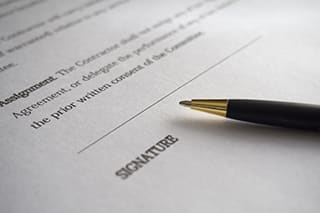 First, determine your exact goals. If you're contracting with a service provider to build a website, when do you want it delivered? How many pages? What type of content should appear on each one? If you arrive at the lawyer's office with only a vague concept, you can expect to pay more for them to sort through those details for you.
A straightforward, clearly stated contract can save time, money and headache. Swartz recalls a terminated employee who sued the company for breach of contract. Her client ultimately won, but they had to pay a lot of money they should not have as a result of bad drafting. 
When writing a contract, ask yourself: Are industry-specific terms defined? Can you say what you mean in fewer words, or do you need more? Is correct grammar and punctuation used?
Some small-business owners try to write their own contracts and end up including too much, Swartz says: "They've tried so hard to pull every provision that they ever found on the internet that could be inserted into the contract, and it's completely overdone." 
Just because the other party is friendly right now doesn't mean you won't disagree later. Include strong directives on how the contract will be enforced, if necessary, and under which state's jurisdiction. This can affect the types of damages you can claim if that new supplier or sales representative doesn't adhere to your joint agreement. Be sure to include a provision about who will pay attorney fees; otherwise you could end up owing a lawyer more than the contract is worth to represent you in court.
The COVID-19 pandemic has forced business owners to think differently about the unknowns that could make contracts difficult to honor and enforce. Swartz is seeing a lot more force majeure provisions that relieve one or both parties from their obligations under circumstances beyond their control. "Now I think these clauses will become more standardized," she says.
Adds Pakrooh: "The big COVID-type impact on a contract may not be another pandemic. It may be a strike, or social unrest, that causes a business disruption. COVID should be a reminder that the 'oh crap' moments are out there, and you really need to address those unanticipated events."