Tips for Ironclad Contracts
Legal advice for drafting rock-solid business agreements
on September 18, 2020
Updated on February 8, 2021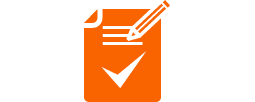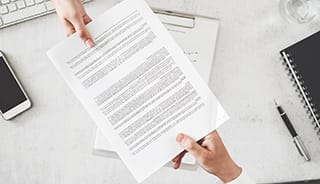 By the time a Detroit custom-home builder hired attorney Kenneth Neuman to sort out his troublesome contracts, "he was knee-deep in litigation, with one of his clients suing him left and right and for everything under the sun," Neuman says. "There was no provision in this contract dealing with limitations on damages. There was nothing that provided for at least the waiver of a jury trial, let alone sending the parties to arbitration. And he didn't have clear language in terms of when installments were due under his construction agreement for the management fee."
Neuman, who often handles construction, employment and other agreements as managing partner at Altior Law in Birmingham, resolved his new client's lawsuit and rewrote the contract with specific protections that made the company less vulnerable to future litigation. 
Hurried or incomplete contracts may seem harmless on paper, but they can make or break a business. 
"When everybody's getting along, the contract sits in a drawer and nobody ever talks about it," Neuman says. "But when problems arise—and conflicts invariably do—the written word is critical, because courts will enforce the agreements as written. And the courts will impose a higher standard on business owners as sophisticated parties who are expected to have understood the terms of their deal."
When looking for an attorney, interview several to make sure you click, and seek someone who understands your industry, says Melissa Demorest LeDuc, a business attorney with Demorest Law Firm in Royal Oak. And above all, don't go it alone.
"A lot of times when people end up in a problem situation, it's because they tried to draft the contract themselves," she says. "It's very important to spend a few hundred bucks up front to avoid paying thousands in litigation later on."
Before you meet with an attorney for the first time, determine pertinent details such as deadlines and performance dates. Is this a template you'll likely use over and over, or a one-of-a-kind agreement with a particular party? 
The mark of a solid contract is clear, simple language, says Neuman. "You don't need that 40-page contract in every scenario," he says. "If you can lay out the important terms and conditions in five to 10 pages, then do it in five to 10 pages."
Pay attention to the termination wording and make sure you're able to get out of the contract if you need to, attorneys say. Likewise, include protective provisions about the process by which you'll get paid and automatic renewals. Strongly consider an arbitration clause that requires any disputes to be resolved outside of court. 
"If you're doing business-to-business especially, do you want to be facing a judge or a jury who's accusing you of taking advantage of the little guy?" says Neuman. "Good lawyers know to put into the contract provisions about what happens if there is an issue between the owners and they're at loggerheads."
The COVID-19 pandemic has thrown a new wrench into the issue of enforceability, Neuman says. "Every party to a contract right now is under stress. Everyone is trying to figure out whether or not they can get out of a contract, or whether or not they can enforce it."
The coronavirus shutdown has also sounded a wakeup call about the importance of preparing for the unknown. "You want to be as specific as possible, but give yourself some flexibility in case unexpected things happen," says Demorest LeDuc. "What I'm seeing right now is contracts that may not anticipate something like a global pandemic that's shutting down everyone's businesses. We need to make sure that, if something like this happens, you have a way out of the contract or a way to modify it. Things that we may not have concerned ourselves with so much before now suddenly are big concerns."