Common Misconceptions About Legal Custody
A Delaware attorney explains aspects of the law
on September 15, 2020
Updated on February 8, 2021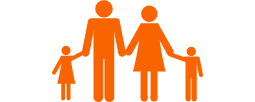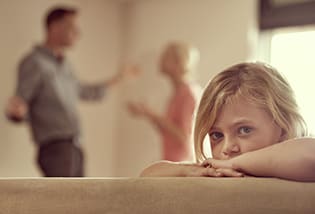 Determining custody of a child in court can be a difficult emotional and legal process. Understanding the law and the court system can help you not only get through the ordeal, but also get the best chance for your case. We spoke with Andrew Gonser, a family law attorney in Wilmington, who corrects some common misconceptions parents have about legal custody and family law courts in Delaware.
Filing first doesn't give any advantage. 

Sometimes, parents who are getting a divorce or splitting up think that the one who files for custody will get what they want from court. But, says Gonser, "that's not how it works. The court is required to make a custody decision based on the best interest of the child standard, which is in our statute. It's our law, and there's eight factors. No matter what, the court has to hear testimony or evidence on all eight before making a decision. So it doesn't matter who files."

Parents still have to pay child support even if they can't or don't see the child. 

Some parents believe that child support payments are contingent upon seeing their child, but that's not at all true. Custody and child support are two very separate issues, and each has its own statute under Delaware law. "You still have a duty to pay child support, even if you don't see the child or can't see the child," Gonser says. "They're totally unrelated." That means, even if the other parent is refusing your visitation, you still have to pay child support.

Family court is gender neutral. 

Another big misconception many people have about custody cases is that the courts will prefer to give more custody consideration to a mother than a father. But, says Gonser, that isn't the case. "Despite what people think, family court is very gender neutral," he says.

Again, the court considers custody issues according to the child's best interest. "They look at it from the viewpoint of the child having a right to have his or her own relationship with the mom and the dad," Gonser says. "Assuming all things are equal, the child should have a right to have whatever relationship they can have with each parent. It's really not about the parents. [The court's] viewpoint is, 'Should I impede a parent's right that will impact the child's chance to have a relationship with the parent?'"

Parents who don't have sole custody still have certain rights. 

Because the courts are obligated to assign custody based on the child's best interest, a custody battle can result in sole or joint legal custody and primary or shared residence, depending on your case's unique circumstances. If you were hoping to have exclusive control and contact with your child but didn't get it in court, you still have rights. In joint legal custody, both parents still have a say in decisions about their child. If your child is to live primarily with the other parent, the court will still establish visitation rights. Even parents who are denied any legal custody or visitation still have certain rights related to their child.
An Attorney Can Help You Understand Your Rights
If you're dealing with a child custody case or if your child's other parent is threatening to file for custody, an experienced family law attorney can help you understand Delaware's custody laws and help you navigate the court system.