How Does Pennsylvania Determine Child Custody?
Judges now consider 16 separate factors
By Judy Malmon, J.D. | Reviewed by Canaan Suitt, J.D. | Last updated on March 30, 2023
Use these links to jump to different sections:
For parents contemplating divorce, there's no greater concern than what will happen to your children.
The issue is complicated, and packed with emotional landmines. Most divorcing couples will need to remain connected to each other through their children, but that doesn't mean it's easy.
A formal custody order provides the rules and guidelines governing your specific situation. 
How is Custody Decided?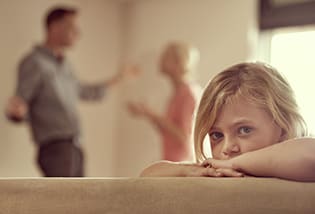 Historically, Pennsylvania courts applied a standard known as the "best interests of the child" to making child custody issues, a murky phrase that led to inconsistent and unpredictable outcomes. In 2011, Pennsylvania child custody law was overhauled to incorporate a more specific set of standards, as well as to formalize evolving case law.
Types of custody are separated into two categories, legal and physical:
Legal custody of the child is the "right to make major decision on behalf of the child," and may be shared or sole.
Physical custody of the child is "physical possession and control of the child," and may be shared, primary, partial custody, sole or supervised. The 2011 law does away with the concept of "visitation rights," collapsing it into that of supervised physical custody.
The Factors in a Judge's Decision
Courts are now required to consider 16 factors in awarding child custody, and Pennsylvania judges must specify in their final order the factors they've considered.
The order also has to be specific enough that law enforcement can enforce it. As a general rule, where safe for the child and both parents, there's a preference for shared custody and the child's best interests, though each case is considered in its own circumstances.
Factors include:
Which parent is more likely to maintain "frequent and continuing" contact between the child and the other parent
Any history of past child abuse or domestic violence, and which parent can best assure safety
Parental duties performed by each parent, and which parent is more likely to provide for the child's daily physical and emotional needs
Availability of extended family and community life
The level of conflict between the parties
History of drug or alcohol abuse, or physical or mental health needs of either parent or someone in their household
The child's preference must be "well-reasoned"
Formulating a Plan
While not strictly required, it's a good idea to detail your custody arrangements regarding your children in a written parenting plan.
A parenting plan template is provided in the statute. This document will be formally incorporated into your custody order, and addresses issues such as custody arrangements, time and place of transferring custody, holiday schedules, responsibility for insurance and medical care, and how future important decisions are to be made. A parenting plan is intended to be specific to your situation and can incorporate anything you feel is important to include.
It's important to formalize child custody agreements regarding children—even for people who are able to continue to work amicably together.
For one thing, circumstances and arrangements can change and agreements can incorporate how these should be addressed, should they arise. Additionally, there may be details that parents don't think about at the time of separation that become problematic when they come up, or concepts that are interpreted differently. For example: Does responsibility for a particular "evening" begin when school gets out, or a specific time? Who is in charge of getting the kids to their respective activities?
Getting Legal Help
Ultimately, every custody situation is unique. Before you make any changes, it's important to speak to a Pennsylvania family law attorney or child custody lawyer for legal advice about your custody case, child support or custody rights, and help you to plan and anticipate how the process works. 
If you'd like more general information about this area of the law, see our custody and visitation law overview.
What do I do next?
Enter your location below to get connected with a qualified attorney today.
Additional Custody & Visitation articles
Attorney directory searches
Find top lawyers with confidence
The Super Lawyers patented selection process is peer influenced and research driven, selecting the top 5% of attorneys to the Super Lawyers lists each year. We know lawyers and make it easy to connect with them.
Find a lawyer near you