What Is Disparate Impact Discrimination?
A lawyer weighs in on a lesser-known aspect of discrimination
on December 30, 2020
Updated on July 26, 2022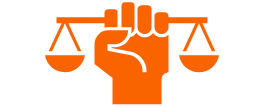 Some forms of discrimination tend to be more easily recognizable than others. If a worker is fired and there's a smoking-gun comment about their race, sex or disability, many people might be able to identify that there is potentially illegal discrimination in play.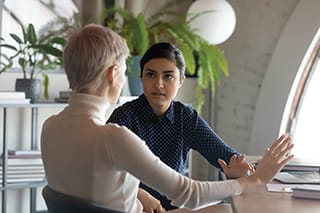 However, some forms of discrimination might not be as commonly understood as potentially illegal—especially in instances where the discrimination isn't necessarily intentional. "I think we can all recognize that there are systems set up in the world that we live in that do not benefit everyone," says Anna P. Prakash, a civil rights and class action attorney with law firm Nichols Kaster in Minneapolis, "and disadvantage certain groups. I believe that historic and systemic racism and sexism are just built into certain systems, and that, depending on the circumstances, may result in policies or practices that could constitute illegal disparate impact discrimination against people of color, women or people in other protected groups."
Prakash adds, "In other words, a neutral policy or practice that can have an adverse and disproportionate effect on a protected group of people."
Disparate Treatment for Members of a Protected Class
For example, imagine a business—such as a retail store or restaurant—where there are positions in which driving is not a job duty. What if that employer had a policy of not hiring applicants for those positions who have a driving record with a certain number of reports or blemishes on it? "Where people of color are being stopped at higher rates in traffic stops," Prakash says, "you might think to yourself, well, that policy—for this job that has nothing to do with driving—could have a disparate impact on people of color as a result."
While the theory of disparate impact discrimination is not new, much of the case law is in the context of employment law and similar areas. For example, in Minnesota, the Department of Human Rights offers these guidelines for employers: "If an employment practice that does not appear to be discriminatory on its face is challenged—and is shown to have a statistically significant adverse impact on a particular group within a protected class—an employer must justify that practice by demonstrating that it is related to the job or significantly furthers an important business purpose. If this justification is established, the practice may still be discriminatory if it is demonstrated that there is a comparably effective practice which would cause a significantly lesser adverse impact on people of the identified protected class."
Discrimination Cases Outside of Employment Policy
That isn't to say such discrimination can't come into play in other areas. "I think that litigating it in other areas of law is possible," says Prakash. "I think there are laws where it is recognized and laws where it is not. For example, one law protecting consumers might recognize a disparate impact theory of liability, and another might say you must show something overtly intentional in order for the plaintiff to have a claim. It depends on the law, and it depends on the context in which the person is being discriminated against."
If you believe you've been discriminated against, a knowledgeable attorney with experience in disparate impact lawsuits can help you consider your options.
"A lawyer is going to be the person that is most able to give someone who is being discriminated against advice on whether something is both unfair and illegal, or simply unfair," Prakash says. "Unfortunately, there are a lot of ways in which people can be treated terribly in the marketplace as a consumer, or on the job as an employee, that would not necessarily be illegal. … But still, think about what people face in purchasing goods and services; getting credit; in going to school; dealing with court fines and fees; in dealing with healthcare; as well as in employment. I think that there can be opportunities to make those circumstances fairer for everyone."
Other Featured Articles
Understanding common legal issues and questions