How To Make Divorce Faster, Cheaper, and Smoother
Getting Divorced in Southern California
on May 21, 2016
Updated on January 23, 2023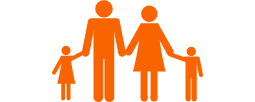 First, the good news.
"The vast majority of divorces are actually managed pretty efficiently and routinely," says family law attorney Steven A. Mindel, the managing partner at Feinberg Mindel Brandt & Klein in Los Angeles.
Now the bad news: Some divorces go south. Fast.
Mindel's Four Points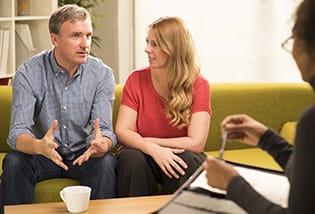 How to avoid a bad divorce case? Mindel gives this advice to coules looking to get those divorce papers signed:
Instill trust. "Even though people are getting divorced—and they're very angry with each other, potentially," says Mindel, "or they feel guilty because one is having an affair, or maybe they've just lost interest with each other, you have to have trust in order to reach a settlement."
Disclose accurately: "Your assets, your debts, your relationships with other people, where you're going to be on vacation with your children—those kinds of things."
Fulfill your promises. "Specifically with parenting plans. … If you say you're going to pick up your child every Wednesday at 4:00 in the afternoon, then you have to pick the child up every Wednesday at 4:00 in the afternoon."
Be flexible. "You have to bend a little and you have to be a little bit generous."
Phillips' Three Points
Stacy D. Phillips—whose Los Angeles law firm, Phillips Lerner, is merging with Blank Rome in July—wound up in family law because she wanted clients "with a heartbeat." She, too, has recommendations for clients to make the divorce proceedings go smoothly. Among them:
Get a good therapist.
Start assembling financial documents.
Keep your mouth shut, particularly on social media.
"I'm very direct," she says. "I tell [clients] it's the most important negotiation or trial of their lives, and they really need to focus and communicate with us."
She adds, "One of the things I say in the beginning is, 'Are you sure you want this? I'm happy to recommend a therapist for both of you to try to save your marriage.' I've succeeded in that a number of times."
Scott's Alternative
Then there's the mediation route. Tara Scott has been practicing for more than 14 years, and recently opened her own eponymous firm that focuses on divorce mediation—in which couples agree to settle their case out of court in more of a collaborative divorce.
"It's [just] me and the parties," Scott says. "We sit in the room, we hash out a deal; it takes a couple of sessions. I do all the paperwork for them. Then it's done. It's obviously much faster and much cheaper. It doesn't work in all cases, but it works for a lot of people."
She says about half of her clients have consulting divorce lawyers, but—most of the time—the attorneys don't come into the mediations. They simply advise and review the judgment afterwards.
Mediation can be a more cost-effective route, avoiding some legal fees and court fees that add up alongside filing fees.
"To go through a heavily litigated divorce is incredibly expensive," she says. "It can wipe out even relatively affluent people."
An experienced divorce attorney can help you in the divorce process.
For more information on this area, see our overviews of family law, divorce, and mediation and collaborative law.
Other Featured Articles
A broad look at the typical costs associated with divorce in the U.S.