Surviving Divorce in Colorado
Keeping as much of your time, money and dignity intact as possible
By Jessica Glynn | Reviewed by Canaan Suitt, J.D. | Last updated on May 2, 2023
Use these links to jump to different sections:
Denver divorce attorney Mechelle Faulk tells new clients to stay off social media. Don't post nasty things about your spouse; don't post photos of yourself doing anything that would be embarrassing if presented to a judge.
The advice sounds obvious, but Faulk, director of the Private Client Services department at the law firm of Dufford & Brown, says divorcing spouses often make these mistakes.
"People don't act like themselves," agrees Cynthia Ciancio of Ciancio Ciancio Brown. "It's sad to see how bad people can behave during the process."
Financial Aspect of Divorce Proceedings
For that reason, Colorado divorce attorneys agree the best way to survive a dissolution of marriage with as much of your time, money, and dignity still intact is to prepare for the divorce process as early as possible.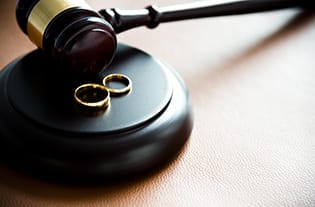 Start with the money. It often comes as a surprise to Ciancio's clients that they will have to produce up to three years of financial records and potentially have their every purchase scrutinized.
Even when finances aren't contentious, just getting the documents gathered is a time-consuming task.
"A way to save money is to very promptly comply with all those disclosure obligations," says Diana Powell of Gutterman Griffiths. "It helps people trust what they're being told if it's provided quickly. It also reduces legal costs because every month you keep lawyers running is an extra expense."
Property Division
Be aware of what's being divided, too.
"Time and again I meet parties who have made decisions about their children or finances prior to consulting with me that have significant ramifications later in their divorce," says Patricia Cooper of Cooper Ramp Cage Bucar Lewis. "For example, I've had several clients who did not know that by putting an inheritance into a joint bank account with their spouse, those monies would likely be treated as marital property."
Ciancio points out that due to divorce laws, self-employed clients will not only owe their former spouses half the value of the business based on future revenue, but also could end up paying up to 40 percent of income or more for maintenance and child support.
"It's double-dipping," Ciancio says. "Those are areas that I tend to hear are fairly unique to Colorado. Our Colorado laws have not seemed to catch up with the national trend."
Letting Go of Painful Emotions
Finally, there are the emotional issues.
Cooper says she strongly encourages anyone going through a divorce to see a therapist. It might even save them money in the long run. Ciancio's $350-an-hour rate is meant for legal work, but she often finds herself counseling and handholding at that price, knowing her clients would have been better served spending that time and money with a trained therapist.
Along with that, adds Lawrence Litvak of Litvak Litvak Mehrtens & Carlton, comes learning how to successfully communicate and co-parent with your ex.
"When you have children together," he says, "you should remember that one day you and your ex-spouse will want to attend high school graduations and weddings together. If you keep this in mind, it's easier to let go of the emotions that are often quite painful at the time of the divorce."
Divorce is the death of a dream, Powell says. The key to getting through that grief is to focus on life after that dream.
"Focus on what they need to be happy. Focus on what they want to make this life count for," she says. "Many of my clients come in weeping on the first day, men and women alike. On the last day, they're planning. They know where they're going."
Getting Legal Help from a Colorado Family Law Attorney
An experienced Colorado family law attorney can help you with a divorce case.
For more information on this area, see our overviews of family law, divorce, and mediation and collaborative law.
What do I do next?
Enter your location below to get connected with a qualified attorney today.
Related topics
Attorney directory searches
Helpful links
Find top lawyers with confidence
The Super Lawyers patented selection process is peer influenced and research driven, selecting the top 5% of attorneys to the Super Lawyers lists each year. We know lawyers and make it easy to connect with them.
Find a lawyer near you