Translating Divorce in Florida
Spanish-speaking couples headed for divorce court may need an attorney and a translator
on November 13, 2017
Updated on January 23, 2023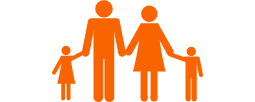 People who don't speak English may need to pay more to get divorced in Florida. Often, much more.
"The court does not let you operate in Spanish. And depositions cannot be taken in Spanish," says attorney Elizabeth S. Baker, of counsel with the law firm of Hinshaw & Culbertson in Coral Gables. "You have to have a certified translator when you're in court or in deposition. And that is really expensive."
Translation Services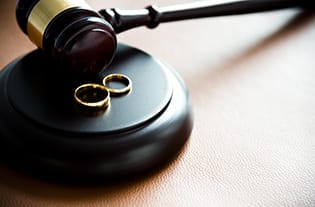 So you can't just bring in your Aunt Carmen to serve as an interpreter. You need someone who's certified, regardless of whether your attorney is bilingual. A deposition that takes several hours, she says, can cost $600 with a professional translator. "An all-day trial might be $1,000 a day." That's on top of the attorneys' fees, which vary widely—from a flat fee of several hundred dollars to hourly rates of $350 an hour or more.
A non-English-speaking couple who file what's called a "simplified divorce" may not need an attorney. They can get the forms at the court clerk's office or online. But they still need a certified translator for their final hearing.
How do you get one of those? Generally, Baker says, translators can be scheduled through the court for as little as $15 for the brief time needed to answer the court's questions in a simplified divorce.
Benefits of a Divorce Lawyer
But a qualified attorney can offer reassurance at a very difficult time, as well as the expertise to help bring about the best outcome.
"The time when you really need a lawyer is when you have a dispute over children's issues or there are complex financial matters, where there is a business or there are things that are owned," says Miami family law attorney Joel Brown, former chief judge of the 11th Judicial Circuit and now a partner at Freidin Brown.
Even then, Brown says, people can save themselves a lot of money if they are realistic about what they want.
"Don't fight over the unimportant things," he says. "Oftentimes people will wind up fighting over pots and pans, because emotions run high in a divorce. Don't spend the money fighting over tangible items that are not really important to you."
When it comes to selecting attorneys, people should talk with more than one and pick the one they feel most comfortable with. They should consider their experience, their background, and if complaints have been filed against them. Since disputed divorces with complicated issues can drag on for months or years, how much the attorney charges can be an important consideration.
"Pick a lawyer who will not inflame the case," says Brown. "You need to have somebody who's going to fight for you, but if you spend a fortune in attorneys' fees, use up your children's college education fund and your life savings, then both people lose."
What's Involved in the Divorce Process
Since Florida is a "no-fault" divorce state, neither party has to prove a cause for the divorce other than that they no longer want to be married. However, a judge may consider a number of factors in deciding the financial matters related to a case.
For that reason, says Miami family law attorney A.J. Barranco Jr., the head of A. J. Barranco & Associates, P.A., people need to keep good records.
"Financial documentation is very important," says Barranco. "They need to keep receipts. They need to keep copies of tax returns, financial statements, lists of assets, lists of bank accounts, financial accounts, brokerage accounts."
Barranco says people should know the value of the marital home; the same with a family business.
If  kids are involved, it may be even more important to determine their needs. Do they need special training or tutoring? Do they have medical conditions that require medication or care?
Baker says she's seeing more and more cases involving children with autism. "It can be very expensive," she says. "It depends on how you are addressing the problem."
When it comes to the question of who gets the kids, Florida courts are required to award shared custody, unless it's determined that that's not in the children's best interest.
Permanent spousal alimony, however, may soon be a thing of the past in the state of Florida. Legislative bills have been introduced twice in the last three years seeking to limit the amount of alimony and how long it must be paid. The governor vetoed a measure in 2013 that would have retroactively allowed previous alimony orders to be revised. Another bill addressing his concerns died, along with a host of other unfinished business, when the Legislature abruptly adjourned in 2015.
"Probably in the next session or two, they will do away with permanent alimony," says Barranco. "The pendulum has swung completely to the other side."
For more information on this area, see our overviews of family law, divorce, and mediation and collaborative law.