What Does It Mean If Marijuana is Decriminalized?
It's now a less-serious offense to possess marijuana in New York City
on October 31, 2018
Updated on January 19, 2023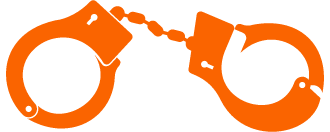 State laws prohibiting marijuana use have been loosened around the U.S. in recent years. Some states have legalized marijuana use altogether, while others have relaxed enforcement of their possession laws. Decriminalization is a way some states and municipalities have relaxed criminal enforcement of laws prohibiting possession or use of marijuana.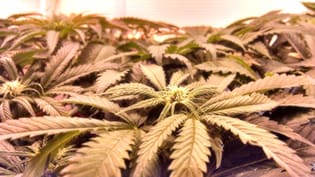 New York City began a policy of decriminalizing the possession of small amounts of marijuana, although the state law itself is decades old. Annually, there have been approximately 17,500 marijuana-related arrests in New York City. The policy shift should result in a significant decrease in those arrests.
Decriminalization is not to be confused with legalization, as marijuana possession remains unlawful in New York City. However, instead of facing a criminal penalty, the individual is charged with a non-criminal violation, which results in a fine and no criminal record.
How Much Can I Get Away With?
Under New York Penal Code, marijuana possession is treated as a non-criminal violation if the person possesses 25 grams or less—or approximately two ounces—and the person was in a non-public space. Instead of being arrested, the person would be given a summons, which is a notice to appear in front of a hearing officer.
Under New York Penal Code section 221.05, the person can be fined up to $100 for a first violation, $200 for a second violation within three years, and $250, with the possibility of up to 15 days in jail for a third violation within three years. If someone is caught with more than 25 grams of marijuana, they face a criminal charge of fifth-degree possession.
What's a Public Place?
A person is guilty of fifth-degree criminal possession of marijuana when he or she knowingly possesses marijuana in a public place, and the marijuana is burning and open to public view. This is regardless of the amount of marijuana a person possesses. New York Penal Code defines a public place as a place to which the public, or a substantial group of persons has access. It includes, but is not limited to highways, transportation facilities, schools, places of amusement, parks, playgrounds, and hallways, lobbies and other portions of apartment houses and hotels.
New York state is exploring full legalization of marijuana, which may occur sometime in the future. Until then, possession of more than a small amount of marijuana, use of marijuana in public, and the sale of small amounts of marijuana is illegal under state and federal law. New York state law does allow medicinal use of marijuana to residents who suffer from specific serious conditions and have been certified by a medical practitioner to receive medical marijuana for use. Residents must find a practitioner licensed by the state to participate in the medical marijuana program, and then become certified for treatment from that provider.
If you have been arrested for marijuana possession or for marijuana use in public, talk to an experienced New York City criminal defense attorney to determine whether you have been wrongfully charged under the law.
For more information on this area of law, see our overviews of criminal defense and drug and alcohol violations.