Driving While Distracted in Colorado
Texting while driving laws in Colorado
By Judy Malmon, J.D. | Last updated on January 19, 2023
Use these links to jump to different sections:
in 2015
, 391,000 injuries and nearly 3,500 deaths in the U.S. involved distracted drivers. Distracted driving can include any number of activities, including eating, fiddling with the stereo or GPS, putting on makeup, or talking, sending text messages, or posting on a cellphone while driving—anything that takes your attention from the road.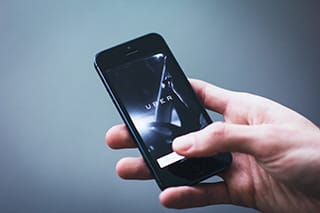 If you have any lingering doubts about your own need to put the phone away when you get behind the wheel, consider that reading or sending a single text takes your eyes off the road for an average of five seconds. At 55 miles per hour, that's like driving the length of a football field with your eyes closed.
Texting While Driving
In an effort to curb these behaviors and increase safety for all on the road, most states have enacted distracted driving laws and are stepping up enforcement.
Twenty-four states
have banned all hand-held cellphone use by drivers. In 2017, Colorado revised its texting statute to raise the fine to as much as $300, but also changing the basis for issuing a ticket. Previously, it was prohibited for Colorado drivers to text while driving. It is now required that a police officer have actually witnessed a driver engaged in texting or other "manual data entry," and that the driver have been driving in a reckless or "imprudent" manner. In other words, texting when not driving carelessly (and not seen by a police officer) is legal. This makes texting while driving a secondary offense—another infraction must occur (manifestations of careless driving) in order for a violation to be charged. Of course, there are those who would claim that texting while operating a motor vehicle is in itself a careless act. The idea behind the change was to emphasize the behavior that actually creates danger on the road, rather than to criminalize sending a message while pulled over to the side of the road, or while stopped at a light. The updated law appears certain to invite challenge to a texting-while-driving citation. Critics cite concerns that believing it's OK to text as long as no one sees will foster risky behavior. Drivers under 18 may not use cellphones at all while driving, except in an emergency. Unlike many other states, under Colorado law, there are no special provisions related to school bus drivers regarding use of a cellphone while driving. Citation for texting while driving will be prosecuted as a Class 2 misdemeanor, subject to a fine of $300. Violation of the prohibition against under-18 use of a cellphone while driving is a Class A traffic infraction, subject to a fine of $50 for a first offense, $100 for a second offense.
Sleep-Deprived Driving
Another threat to road safety is a condition dubbed "drowsy driving." Studies and highway safety statistics have long demonstrated that driving in a state of extreme fatigue has parallels to drunk driving—and virtually every driver has experienced the state of momentarily nodding off.
National Institutes of Health research
found that not sleeping for 20 hours or more causes cognitive and motor impairments comparable to a blood alcohol content of .05 percent to 0.1 percent. The precise impact of drowsy driving is difficult to measure, but estimates are that fatigue contributes to as many as
1.2 million crashes per year
. While many believe that enacting criminal penalties for sleep-deprived driving will help to raise awareness and fuel prevention efforts, prosecution even where statutes are in place remains limited, due to virtually insurmountable proof issues. The driver is typically the only one to know how long they've been awake, and unlike a blood alcohol test for drinking, there is no way to test someone's level of fatigue. While Colorado has been noted as one of the top states for sleepy driving, to date, it has no specific laws addressing this situation. You can take steps to prevent drowsy driving by recognizing the risk. The
National Sleep Foundation
states that fatigue-related accidents are most common in young men, adults with small children, and shift workers. Warning signs that you are too drowsy to drive include:
Difficulty focusing
Heavy eyelids, frequent yawning
Drifting from your lane
Memory lapses, missed road signs or exits
Feeling restless or irritable
If you need more information about distracted or drowsy driving defense, contact a
Colorado DUI attorney
. If you're considering initiating a civil claim arising from a distracted or drowsy driving accident, contact a
Colorado personal injury attorney
. If you'd like more general information about this area of the law, see our
DUI/DWI law overview
.
What do I do next?
Enter your location below to get connected with a qualified attorney today.
Additional DUI/DWI articles
Attorney directory searches
Helpful links
Find top lawyers with confidence
The Super Lawyers patented selection process is peer influenced and research driven, selecting the top 5% of attorneys to the Super Lawyers lists each year. We know lawyers and make it easy to connect with them.
Find a lawyer near you