Biking Under the Influence in Minneapolis
Minnesota DWI laws don't apply to bikes, but there are still repercussions
on May 11, 2018
Updated on August 11, 2022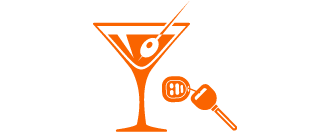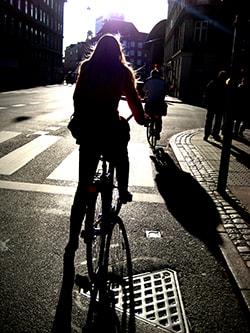 Minneapolis is a nationally recognized "bicycle-friendly community," as almost 100,000 people commute daily on two wheels. The city has instituted major infrastructure changes to bike lanes and traffic patterns to the extent that, in 2016, Minneapolis touted a 79 percent drop in biking-related crash injuries and fatalities since 2010. The Twin Cities have likewise experienced a craft brewing boom in the 2010s, and it just so happens that the stiff penalties against drunk driving in Minnesota law don't apply to being under the influence of alcohol on a bicycle.
Biking and Boozing Arguments
Does that mean it makes sense to double down on bike bar crawls around the city, and waggle your way home with a belly full of craft beers? Not exactly.
One side of the argument is that:
Bikes often don't travel as fast as a car, nor do they have a car's mass, so they can break and turn quicker to avoid dangers.
A cyclist is not as confined as a car, so they are able to hear, see and react faster.
Bikes also don't cause as much damage in an accident.
However, each of these points is made moot with the addition of alcohol to the mix:
With over 100,000 other bikers sharing the roads, the danger of a pileup is substantial.
Studies have shown that 20 percent of cycling deaths involve a drunken bicyclist, and people are statistically less likely to wear their helmet while intoxicated.
A John Hopkins study also found that, with a BAC of 0.08 percent, a cyclist's risk of serious injury is raised by 2000 percent.
Bikes Aren't Considered Motor Vehicles
Traditionally, bikers aren't as regulated by the law as vehicles. As of now, Minnesota DUI laws don't have a specific state law to prevent you from biking drunk. But if someone was in an accident with another biker, they could be charged with battery, public intoxication, or disturbing the peace. Other Minnesota statutes may pertain to intoxicated biking, as well, such as disorderly conduct or public nuisance. Even more severe: One could be charged with assault with a deadly weapon causing substantial injury, which is a felony with up to 10 years jail time and a $20,000 fine.
So while it is not illegal on its face, there are a variety of ways one could be charged in a drunken mishap on a bike—not to mention the many applicable traffic laws at play.
Until the legislators and the judicial system create laws to enforce, you will have to decide if it's right to get on that bike after drinking. If you hit someone on a bike, or cause any damage while pedaling, be certain to contact a reputable and experienced attorney. If you'd like more general information about this area of the law, see our DUI/DWI law overview.
Other Featured Articles
Understand the elements of a DUI