Can They Take My Car After a DUI in New Mexico?
The strict penalties for being convicted of a DUI in New Mexico
on November 16, 2018
Updated on January 19, 2023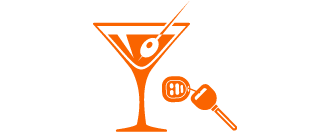 In the state of New Mexico, like the rest of the country, it is unlawful for drivers who are over 21 years of age to drive under the influence of alcohol with a blood alcohol concentration (BAC) of .08 or more. Drivers whose tests reveal a BAC at or above the legal limit or who refuse to take a blood test or breath test face the loss of their license for up to a year.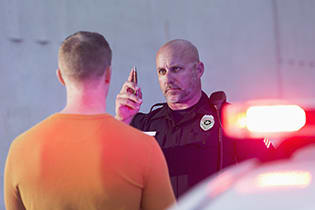 "People always ask me whether they should refuse to take the breath test or not," says David C. Serna, a criminal defense attorney in Albuquerque. "It depends on how well you did on field sobriety test. If you did not bad at all—and if whatever you got pulled over for wasn't that egregious—then, they don't have a breath test on you. If you've just done horribly on the test, you were doing poor driving, you're probably better off taking the test in the hopes that you're under the .16."
Although first-time DUI offenders are not usually at risk of losing their vehicles in most cities, drivers who are convicted of subsequent offenses could face impoundment proceedings.
"If you refuse to take the test, it goes from a six-month revocation to a one-year revocation," Serna says. "In criminal court, if you refuse and get convicted, you're looking at a mandatory 48 hours in jail. If you had taken the test and blown under a .16, you wouldn't be looking at any jail time at all, as a first offender."
First-Time Drunk Driving Offenders
Even first-time DUI offenders face serious penalties if convicted of driving under the influence of drugs or alcohol. One of these penalties for first offense includes seizure of the driver's vehicle, although whether this applies in a person's case depends on where the arrest occurred.
For instance, since 2009, the city of Santa Fe has permitted law enforcement officers to impound the vehicles of those who commit DUI offenses. This is true even for those who have only been convicted of driving under the influence a single time.
Until 2017, Albuquerque also allowed police officers to seize vehicles from any driver arrested on suspicion of a second or subsequent DUI offense, regardless of whether that driver was actually the owner of the vehicle. However, in early 2018, a U.S. District Court judge ruled that the law was unconstitutional because it required vehicle owners to prove their innocence after their cars were already taken.
Except in these rare circumstances, most first time DUI offenders are not at risk of losing their vehicles.
Other Penalties for DUI Convictions
Drivers who are found guilty of driving while intoxicated could be sentenced to jail and ordered to pay hefty fines and court costs. In fact, first-time offenders are also required to attend treatment and to install ignition interlock devices on their vehicles. Merely being arrested for DUI is enough to result in a confiscation of one's driver's license if the driver's test was at or above the legal limit or he or she refused to take the test. Once the license has been confiscated, the Motor Vehicle Division is notified and can revoke the license officially for up to one year. This action is known as an administrative license revocation and is separate from a person's court case, so those who are convicted in court can also have their licenses revoked in a separate court action.
This is just a brief overview of the penalties that come with being convicted of DUI in New Mexico. You should contact an experienced New Mexico DUI attorney if you have more specific questions. If you'd like more general information about this area of the law, see our DUI/DWI law overview.