What Can You Do If You're Victim to Elder Financial Abuse?
An attorney can protect you from scamming caregivers, loved ones, and more in California
on April 9, 2019
Updated on January 19, 2023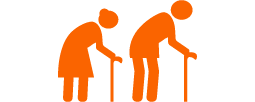 California has more than 8 million residents aged 60 and older, according to the Orange County Register. Unfortunately, many of them are vulnerable to various forms of abuse. This includes financial abuse, which broadly includes any act of theft or embezzlement targeting an elder's money or other property. In the most serious cases, elder financial abuse may take away a person's entire life savings and deprive them of the ability to support themselves in what should be their "golden years."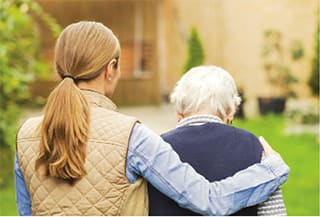 "I've seen a lot," says Ingrid M. Evans, an elder law attorney with Evans Law Firm in San Francisco. "What I see the most is caregiver fraud—caregivers who get intertwined in the lives of an elder, gain power of attorney, then get in their wills, their homes, their trusts. I also see quite a bit of insurance fraud—agents selling bad products to seniors that lock up their money. And I also, unfortunately, see a lot of extended family issues, too, where a mistress comes in and has everything passed on to her instead of the original heirs."
Recognizing the Signs of Potential Elder Financial Abuse
Unlike physical abuse, elder financial abuse is not always easy to detect. But there are some common warning signs in a financial situation that should raise concerns:
The elderly person has become dependent on a single caregiver who restricts the person's access to the outside world.
There is a pattern of unusual or unexplained activity on the elderly person's bank accounts, such as sudden, large withdrawals. "People are pretty systematic and have a set amount they withdraw—say, $200 a week. If that suddenly changes to $1,000 a week, there's something going on," Evans says.
There is evidence the elderly person's signature has been forged on checks, estate planning documents, or other important papers.
The elderly person has appeared to sign documents even when they are known to be physically or mentally incapacitated.
The elderly person has unpaid bills even though someone holds a power of attorney to make such payments on their behalf.
The person has a history of falling for telemarketing or similar financial scams.
A new individual suddenly appears in the elderly person's life and starts managing their financial decisions.
How to Prevent Elder Financial Abuse
There is one simple way to protect your family members from financial abuse and scammers: "Stay involved in their lives," Evans says.
"Don't let a caregiver have unfettered access to a senior and let them become their sole confidant. Help them with their finances; hire someone who is licensed and bonded in that area who isn't going to abuse them, financially," she adds. "Ask if they have an estate plan and, if they do, ask for a copy of it. Ask if they've changed it or anyone has pressured them to change it. People don't like to talk about these things, but it's really important to do so—no matter what your age."
Making an estate plan allows you to name people whom you trust to make financial and legal decisions on your behalf if you become incapacitated. And you should never sign any estate planning documents—such as a will, trust, or power of attorney—without consulting an attorney first.
Indeed, one of the most blatant forms of elder financial abuse involves someone giving an older adult "papers to sign" without fully explaining them. This is a trick often used to obtain a power of attorney, which can grant the agent named complete control of the elderly person's finances. Remember, you should never sign any paperwork without reviewing it yourself—and again, without first speaking to an independent estate planning attorney who is working for you and only you.
When Do You Contact a Lawyer?
If you are the person facing such abuse, the first step you can take towards protecting yourself is to contact a qualified California elder law attorney, preferably one who specializes in estate and financial planning.
"If there's any suspicion, call an attorney to get ideas about what to do," Evans says. If you're worried about the cost of calling, she adds: "Most lawyers don't charge for an initial consultation. I give free advice all the time. If you call, you won't suddenly get a bill for $1,000. You have to have a contract in place."
For more information on this area, see our overview of elder law.