When You Want to Choose Your Time to Die
When you want to choose your time to die
By Katrina Styx | Last updated on January 23, 2023
Use these links to jump to different sections:
Sarah Golombek
was encouraged. "Especially now with the pandemic, more and more people want to be able to have choices," says the elder law and estate planning attorney. The law allows terminally ill patients to request and self-administer a medication intended to end their own life, but, adds elder law attorney
Susie Germany
, "There are very strict parameters around it."
Medical Aid in Dying requirements
To obtain the prescription Colorado law requires:
a Colorado resident must have two physicians certify that they have a terminal condition with a prognosis of less than six months to live.
they must prove they are mentally capable of making and communicating an informed decision.
they must be physically capable of self-administering the drug.
Costs and Difficulties to 'Death with Dignity'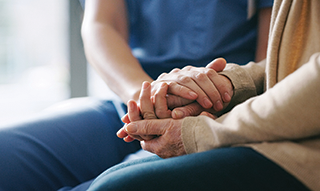 "The first difficulty is getting a doctor who's willing to assist you with it," Golombek says. "A lot of doctors work for medical professionals or medical facilities that have concerns about helping people do this."
The law
allows facilities and pharmacies to opt out as well, Germany adds. The second issue is the cost. A single dose is priced anywhere from about $1,000 to $5,000, which may have to come entirely out-of-pocket. "Federal funds like Medicare or Medicaid are not allowed to pay for the medication, and a lot of insurances may not pay for it either," Germany explains. Terminally ill individuals must also be of sound mind and physically capable of self-administering at every step of the process. That means you can't get "pre-certified," says Germany. "One of people's common fears is, 'What if I get dementia? What if I get Alzheimer's disease? … Can I do this if that happens?' And the answer is, no, you really can't." Similarly, those with degenerative illnesses might obtain the medication but be unable to self-administer. "If you no longer have the use of your limbs, that's problematic," Germany says. "You don't want to put any care provider or family member in a situation where they're assisting with administering, because that's not per the letter of the law." There are also legal matters to be taken care of. Basic estate planning documents like a living will, medical power of attorney, and an advanced directive are important pieces of an end-of-life plan. "A lot of people don't realize how much more there is to an estate plan other than your money and your stuff," Golombek says. An agent under a medical durable power of attorney cannot consent to or obtain the drug on behalf of the person, but could still play a critical role. "This would be a worst-case scenario," Germany says. "Let's say the person did self-administer, things did not go as planned and they didn't die immediately and they had complications. And let's say the person had to be rushed to the hospital; that medical power of attorney would be important to act on the person's behalf in terms of any further decisions at that point." Golombek recommends her clients fill out a values history form, like the one developed at the University of New Mexico School of Law's Center for Health Law and Ethics. While it's not a legal document, the questions help clients document their health values and can serve as an aid for discussing their wishes with health care providers and family. Another resource she recommends is The Conversation Project, which works to facilitate conversations about end-of-life wishes. If these things are in place and a patient has access to willing physicians, Golombek says pursuing end-of-life medication isn't something that requires
the help of an attorney
. "Where an attorney would come in would be more for the advocacy in the event that you're coming up against any obstacles," she says. "[One of our roles] as elder law attorneys is really to provide our clients with broad-based education," Germany says, "not just about end-of-life, not just aid-in-dying, but also about palliative care and hospice care and what options clients have."
Death Doulas
Sarah Golombek has started recommending a relatively new resource for clients seeking assistance at the end of their life: a death doula. "Just like a doula for birth is someone who helps someone come into the world, a death doula helps them depart this world in a way that they want to depart, and in a dignified manner," she says, adding that certified thanatologists offer a similar service for a peaceful death. A death doula cannot administer aid-in-dying medication, but they can be a valuable resource for those who choose to die at home.
What do I do next?
Enter your location below to get connected with a qualified attorney today.
Additional Elder Law articles
Attorney directory searches
Helpful links
Find top lawyers with confidence
The Super Lawyers patented selection process is peer influenced and research driven, selecting the top 5% of attorneys to the Super Lawyers lists each year. We know lawyers and make it easy to connect with them.
Find a lawyer near you