How Will I Know if the Government Wants My Property?
And other eminent domain questions, answered
By Andrew Brandt | Last updated on January 23, 2023
Use these links to jump to different sections:
Eminent domain is a misunderstood area of the law—one where, if you've been alerted the government is interested in using your private property, you're absolutely going to want to reach out to an attorney about it. We spoke with
Steven M. Silva
, an eminent domain attorney at Blanchard Krasner & French in Reno, Nevada, about how a lawyer can help someone going through the process.
How Will I Know if the Government Is Going To Use Eminent Domain?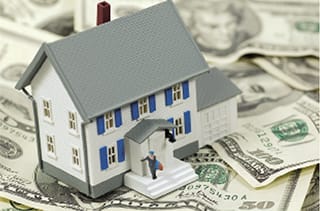 For inverse condemnation, you often do not know that the government is going to use eminent domain, because the government doesn't think they're using eminent domain. For a regulatory taking, you'll receive notice of whatever the ordinary government action is, but usually a regulatory taking scenario is started by the landowner seeking to do something. So, the landowner is usually involved from the outset. For direct condemnation, generally speaking, the government will notify you in a couple of different ways. Typically, they will notify you that you are under consideration for eminent domain through a letter in the mail. Very often government agencies, especially for direct condemnation matters like a road widening project, will hire right-of-way agents who will come knock on your door if they can't get a response from you—because the government doesn't usually want to go to eminent domain, the government wants to voluntarily buy the rights that it needs. It's just easier for everyone if you can reach an agreement. So, it's very common for governments to either have a right-of-way department that handles these things, or to contract out to a private right-of-way consulting company. In Nevada, for example, we have a statute that says you cannot go through to eminent domain unless you've given a landowner at least either three days if by personal [notice], or 21 days by mail notice, that your public agency may adopt a resolution authorizing eminent domain. The statute specifies how that particular communication has to be served. But well before that kind of final announcement of intent to condemn, the property owner should have been contacted a couple of different times in a couple of different ways by the government based on the information that they have: They might call you if they know your phone number, they'll certainly start sending you mail to try to get a hold of you, and they may send somebody to knock on your door to see if there's anybody there that they can negotiate with and try to reach an agreement.
And What if Someone Doesn't … Agree?
Then they'll likely condemn. One of the misconceptions that people have is that the government tries to kind of 'steal your land' and that's generally not true. … In my experience, most government agencies do try to pay just compensation. Usually, the breakdown is simply the government disagrees with some of the hypothetical assumptions that go into determining highest and best use. It may be no surprise to you that most people think that their property is worth more than what it might be on the open market. I will tell you that I've seen some governmental agencies that, in my opinion, have not met this mandate. I'm not trying to sit here and just cheerlead that the government's the hero in all of these cases but, generally speaking, they're not the villain. Eminent domain is kind of unique in that assuming everybody's doing their job, everyone's the good guy. Property is being taken for some good public use.  And that's good. Meanwhile, the landowner is just getting their constitutional due, that just compensation for their sacrosanct property rights. And that is also good.
What Can an Attorney Do To Help?
If somebody is told they're under consideration for eminent domain, they really ought to contact an attorney. An eminent domain attorney can help you in two ways. Number one, they can make sure you get either what you're entitled to, or at least closer. Number two, sometimes there's an opportunity to re-engineer parts of the project. My favorite eminent domain case that I ever worked on, we solved half of the case's problems by building a driveway. There was a parcel under consideration for subdivision. Our proposed project might have made that subdivision impossible, so we built them a driveway. It cost us $10,000 … and we saved the landowner, by their calculation, about a million bucks. If they had not had an attorney involved, we would not have known that that was an issue, and so we couldn't have fixed it. The eminent domain bar is pretty small; so when you work with an experienced eminent domain attorney, they very often know the people on the other side and that can really help both sides reach the maximum utility. I don't want to give people false hope that maybe if they hire a lawyer, their house is going to get skipped on a project. But there can be opportunities to go three inches this way, five inches that way, or here's a sound wall so that the traffic doesn't drive you nuts. There are options there that can be best explored with assistance of counsel. Of course, sometimes you have to fight; sometimes, the two sides cannot agree. And in those cases, you absolutely need an attorney and the right types of expert witnesses to make your case. The law can be complicated in this area—states vary in who has the burden of proof in valuation, and on who can testify on value. Eminent domain is an old area of the law, so some states have specific procedural rules from 1911 or so that haven't been updated that don't mirror ordinary litigation. This really is an area for experienced counsel that practices regularly in this field.
Can These Cases Take a Long Time To Resolve?
A lot of regulatory cases, in particular, can be resolved as a matter of law. There are two phases: There's liability and then there is compensation. And typically, in an inverse case, different states have different rules. Some states have no specific guidance on how to process these cases, but in a lot of jurisdictions the way you do it is you have a determination on liability at a bench trial. And then if you find liability, you then proceed to a fact-finding trial on what the just compensation ought to be. If you pass the motion to dismiss and the motion for summary judgment and the liability trial, then they can get very drawn out and very expensive. Direct condemnations tend to follow the flow of more ordinary civil litigation—at heart it's a trial about valuation. Some states force landowners to first go through a commissioner process where value is set by a commission and not a court. In those states, you can frequently get into court after the commissioner process, but you can see that with a doubled-up process, so it can take a while to get done. Frequently, though, in direct condemnation cases the government will deposit what it thinks the compensation should be. So landowners, in theory, have access to those funds. But there can be some practical problems with withdrawing the deposit, and again an experienced attorney can help navigate the ramifications of touching the deposit.
And What About Cost?
In many instances, these cases will be brought as a contingency fee case where the attorney will take a cut of the recovery if it's successful. So they don't need to be incredibly expensive up-front to the landowner who contends that they've been wronged. Some of them can be brought as a hybrid where you pay a certain reduced hourly amount and then take a contingency cut that's lower than a normal contingency fee arrangement. On the other hand, in most states, that contingency comes out of the recovery. So, if the government has taken your property work a million, and you have to pay out a few hundred thousand dollars, there's an argument that the landowner still has not been made whole. The issue of attorney fees is another hot topic in the eminent domain bar. If liability is clear, and I think the real fight is going to be valuation, I'll often do a landowner case on contingency, because I know I'm going to get paid. Different people do it different ways and there's pretty broad spectrum of how these cases are compensated. It can also depend on the provisions of law in a particular jurisdiction. In some, landowner attorney fees are paid for by the government. In some they're not. In some jurisdictions, expert fees are recoverable, and in some jurisdictions the landowner is going to eat a $20,000 fee to an appraiser. … We don't have a very common system for the adjudication or apportionment of attorney fees or costs throughout the 50 states. For completion's sake: The government will often use in-house attorneys, a deputy AG or deputy DA to litigate eminent domain cases. But, many of them will outsource condemnation cases to private counsel because it is a pretty niche area of law. When I work for the government, I work on an hourly basis. —
If you'd like to learn more about eminent domain proceedings, fair compensation, and real estate, please see our
eminent domain law
overview, or reach out to an experienced Nevada
eminent domain attorney
.
What do I do next?
Enter your location below to get connected with a qualified attorney today.
Additional Eminent Domain articles
Attorney directory searches
Helpful links
Find top lawyers with confidence
The Super Lawyers patented selection process is peer influenced and research driven, selecting the top 5% of attorneys to the Super Lawyers lists each year. We know lawyers and make it easy to connect with them.
Find a lawyer near you