What is Eminent Domain Law?
Understanding the government's power to take private land for public use
on December 15, 2016
Updated on November 15, 2022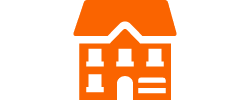 Eminent domain is the government's power to take private land for public use. This can happen when a state wants to expand a road, or when the government places a permanent fixture on part of your land. Whenever this happens, the government needs to pay the owner of the private property.
If you believe you were not fairly compensated for your property, or if you received notice of the government's intent to take your land, you may want to challenge the government's actions. The following overview will help you understand the basics of eminent domain, so if you do decide to talk to a lawyer about your situation, you can feel prepared.
Overview
The federal government, as well as all state governments, can exercise the power of eminent domain, but must adhere to the limitations set by the Fifth Amendment to the U.S. Constitution. These limitations require that when the government wants to take private land, it must be for public use, and that the government must provide just compensation.
Taking
An eminent domain proceeding happens when the government physically and permanently appropriates some or all of a property owner's land for public use. Some takings are more obvious than others; for example, if the government is going to tear down part of your neighborhood to expand a road, that is certainly a taking because you will be completely deprived of the use of your home.
Other times, takings are less obvious. For example, if the government installs a permanent fixture on the corner of your property, this is a taking even if you still maintain full use and control of your property. Another less obvious taking is when the government regulates to the point that you no longer have any economically liable use of your property. For example, if the government enacts regulation that prevents the development of property in a certain area, this may be a taking if you cannot do anything else with the land.
Public Use
The public-use requirement has been interpreted broadly, and as long as there is any rational relationship to any public purpose the taking will generally be upheld. Accordingly, this is a fairly easy standard for the government to meet because courts have interpreted transactions that even seem private to be beneficial to the public.
Just Compensation
If you are in a legal fight about eminent domain case, your main argument will likely be that the government did not provide a payment of just compensation. Generally, the government must provide fair market value for the property it is taking. While this sounds straightforward, fair market value can vary based on the use of the property, so you will likely want to show that your land has future uses that would make it more profitable—and, thus, you should be compensated for the value of its future use.
Challenging Eminent Domain
If the government wants to exercise eminent domain, the requirements vary by state, but you are generally entitled to fair notice and the opportunity for a hearing. If you cannot reach an agreement with the government, you can initiate what's called a formal condemnation action.
If you successfully prove that the government does not have a public purpose for taking the land, the court may issue an injunction and prevent the taking of the land altogether. It is more likely, however, that you case will be based on compensation. So, even if you are successful, you will not get to keep your land. You will simply receive fair compensation. In some cases, your property may be taken while your appeal is pending, the issue then being that of compensation. In this case, success will mean the government may have to pay you more than it initially did.
Common Questions
Below are some common questions you might want to consider when meeting with an attorney for the first time.
Can I stop the government from exercising eminent domain?
How do I prove the fair value of my property?
What is public use?
What do I do if I didn't receive notice that the government wanted my property?
Finding the Right Attorney for Your Needs
It is important to approach the right type of attorney—someone who can help you through your entire case. To do so, you can visit the Super Lawyers directory, and use the search box to find a lawyer based on your legal issue or location.
To help you get started, you may want to consider looking for a lawyer who practices eminent domain law.
Why Should I Talk to a Lawyer?
Eminent domain law can be tricky because your opponent is the government, and the government will have a team of well-prepared lawyers. To balance the playing field, you may find it beneficial to also have an experienced lawyer. They will help you discern the public utility the government hopes to use your property for and the fair market value of the property and can interview witnesses and gather documents that will help you prove your case.
A lawyer further will be able to anticipate potential problems with your case and advise you on how to approach them, as well as keep track of deadlines and file all the paperwork with the necessary courts and agencies—giving you one less thing to worry about.