Why More Companies Are Offering Transgender Benefits
It's not required by law, but forward-thinking businesses are doing it anyway
on October 23, 2018
Updated on May 23, 2022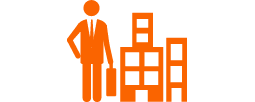 Employers must constantly be vigilant in their pursuit of compliance. As societal considerations meet with new generational ideals, employers must annually evaluate their benefits packages and plans for compliance under both federal and state law. One often overlooked area of employee benefits at the moment is transgender health insurance.
A self-described benefits guru and employment attorney, Malaika K. Caldwell says, "There is a huge push for offering transgender health benefits, including gender reassignment therapy and surgeries."
Traditionally, most companies exclude these services from their medical plans, but Caldwell says that's changing fast. "With the current cultural movements, many companies are going back to these plans and revisiting from an employer's perspective what coverage their employees will have going forward."
There is no legislative demand for this, Caldwell adds, but a lot of companies are doing so to be forward-thinking. "If you have a company that falls under a state law, that demands a fully insured plan and inclusive benefits."
Some states mandate larger companies to have health insurance coverage for gender reassignment surgery, but the majority of companies fall under what is called a self-insured medical plan. The umbrella to this is ERISA, which doesn't recognize transgender inclusive healthcare. An employer can't discriminate against transgender employees, but there is no mandate or penalty for not offering these services.
There is, however, a Corporate Equality Index (CEI). This is a national ranking system that selects the best places to work for LGBTQ equality, and may be beneficial to companies that wish to appear on the forefront of inclusive employee relations. "To be included in the index," Caldwell says, "companies must offer transgender services within their healthcare benefits packages. So, there is a push for companies to update these plans to get on the list of this index."
It looks at a lot of different areas, and the standard is high. Only 609 companies earned a 100 percent rating from the Human Rights Campaign (HRC), which runs the rating system. In 2002, there were only 13 top-rated companies. Employers featured in this report took concrete steps to ensure greater equity for LGBTQ workers and their families in the form of comprehensive policies, benefits and practices. The CEI rating criteria have four key pillars:
Non-discrimination policies and advocacy across business entities

Equitable benefits for LGBT and nonbinary workers and their families

Internal education and accountability metrics to promote LGBTQ inclusion competency

Public commitment to LGBTQ equality. The CEI's framework is one of parity rather than prescription. In other words, we promote the adoption of LGBTQ-specific practices and language within existing business structures.
Employee benefits and health plans are often the second-largest budget item for companies after paying salaries, and it's a vital tool in attracting and retaining quality candidates to your business. "Things like this index are a great way to pull in more diverse and stronger workforces," says Caldwell.
In order to successfully traverse the ever-changing landscapes of employee benefit law, be certain that you contact a reputable and experienced attorney to be certain that each year you are compliant with each and every law that you're required to uphold. For more information about this area, see our overviews on labor law, employment law for employees, and employment law for employers.