Your Benefits Package May Be Out of Date
Changes in employment benefits law that Illinois business owners need to know
on October 25, 2018
Updated on May 23, 2022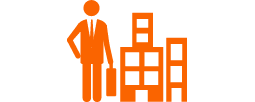 According to Caldwell, the Mental Health Parity Act requires that companies offer additional benefits for various mental health and therapy type programs. If your benefits package doesn't contain these offerings, there is a high likelihood of being out of compliance. 
With just these considerations, business owners often must rewrite entire health insurance policies and communicate these changes to all of their employees. It is best practice to have your benefits plan reviewed annually. To do so efficiently and properly, you must call a reputable and experienced employee benefits attorney. Also an attorney can answer your questions about unemployment insurance or can help file a new claim on your behalf.
For more information about this area, see our overviews on labor law and employment law for employers.
Other Featured Articles
What employees and employers need to know about the federal guidelines