Pay Secrecy Policies: That's a No-No!
Federal and New Jersey laws protect your right to compare paychecks
on July 28, 2017
Updated on July 20, 2022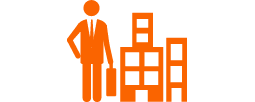 If you'd rather not talk about how much money you make with your coworkers, that is certainly your business. But don't refrain from discussing pay because your boss or others in the workplace have told you it's prohibited: that's illegal. 
Employers would love to make it unseemly or impolite to inquire about the income of others, but it's also relevant to considering if what you're being paid is fair and equal. The National Labor Relations Act (NLRA) recognizes this, and has long protected workers' rights to communicate with each other about working conditions, including pay transparency. The National Labor Relations Board (NLRB) makes it unlawful for an employer to "threaten employees with adverse consequences if they engage in protected, concerted activity" is understood to include prohibitions on pay discussions between coworkers. This law protects individual employee rights to collaborate for the improvement of their pay and working conditions, whether a union is involved or not. 
Despite existing law, some employers have official policies that ban discussion between employees about compensation. A 2014 Institute for Women's Policy Research survey found that over 60 percent of all private sector workers reported that their employers either discouraged or prohibited discussion of wage and salary information. This is significant for its impact on wage discrimination and pay equity, in that pay practices are permitted to remain concealed. Transparency of pay, like that in most public sector employment, has been shown to limit discriminatory pay gaps. 
Widespread flouting of the law persists in large part due to significant limits on the NLRA's coverage and impact:             
The protections afforded employees by the NLRA do not extend to supervisors, defined as "any individual having authority … to hire … or discipline other employees, or responsibly to direct them." This exclusion leaves out a vast swath of the workforce, including many who are subject to pay disparities.

The NLRA applies only to private sector employees.

The Act permits interference with employee rights where the employer can show a "legitimate and substantial business justification," which has been interpreted to include certain restrictions on wage discussion and pay information.

Enforcement lags and the process is burdensome. Claims must be brought within six months of when an employee should reasonably have known about an unfair policy (which has been interpreted as receipt of their first paycheck), and administrative backlogs cause sizeable delays.

Lack of teeth, even when enforced, results in limited deterrence. Remedies to wronged employees are limited to reinstatement and backpay.
The inadequacy of federal protections has brought about movements at both state and federal levels to enact more potent rules advancing fair pay and transparency. In 2013, New Jersey amended its New Jersey Law Against Discrimination (NJLAD) to prohibit retaliation against employees who seek information about equal pay, job titles, compensation information and other employment-related data for the purpose of investigating possible discrimination or a gender wage gap. The rule allows private action for damages, applicable to all employees, including those not covered by the NLRA.
A related component of eliminating pay disparities based on gender and race has yet to be addressed by New Jersey law. The practice of private sector employers requesting salary history from job applicant as recently been identified as a key basis for the intractability of pay gaps: Where an individual's pay at their prior job is used as the baseline for all successive compensation (rather than salaries being set for the job title itself), historic discrepancies are allowed to continue. In 2016, Massachusetts took the national lead on this issue, enacting its Act to Establish Pay Equity, barring employers from asking about previous pay before making an employment offer.
If you are subject to a pay secrecy policy, or if you suspect you may have a pay discrimination claim, talk to a New Jersey employment attorney to help you enact workplace policy and workplace rules. For more information about this area, see our employment law overview for employees and our labor law overview.