When and How to Make an Age Discrimination Claim
What to do when you're discriminated against in a Florida workplace
By Andrew Brandt | Last updated on May 4, 2022
Employment attorneys agree: Age-discrimination cases are tough to argue.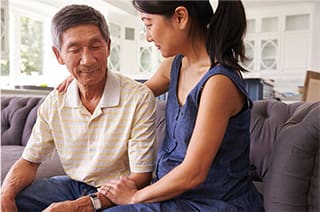 "Most [age-based] discriminatory claims are not proven based on direct evidence," says lawyer Diane P. Perez in Coral Gables. "Very rarely do you have an employee who approaches you and says, 'My boss told me I'm terminated on the basis of age.'"
Bill Julien, in Boca Raton and Boynton Beach, adds that age-discrimination cases have a higher standard of proof. Older workers must prove they wouldn't have been fired for any other reason.
People over 40 years old are protected under the federal Age Discrimination in Employment Act of 1967 (ADEA). And the Florida Civil Rights Act protects an employee of any age—making reverse-age-discrimination lawsuits possible.
"Central to any employment action is whether or not the person was replaced by a substantially younger worker," says Dana Gallup, at Gallup Auerbach in Hollywood. "If the real motivating factor for letting an older employee go who's been with the company 20 years is to save money and hire somebody else who would work for less, it's a gray area as to whether age is the motivating factor."
Julien recommends speaking with an employment lawyer early on to discuss age discrimination laws. "If you complain, you may get fired and find out later that you had no reasonable, legal belief" that you were discriminated against, he says. Gallup adds, "Sometimes we'll get contacted before the person's actually let go, which allows us to give advice as to how to manage the situation—and work with them, if they stay."
Example: If you've been handed a termination notice, and suspect age discrimination was a factor, Gallup recommends applying for any other in-house posting for which you're qualified. "If, in the 60 days, there's 30 job postings you're qualified for and you don't get a single interview," he says, "things start to look a whole lot more compelling for an age claim."
In situations in which discrimination can be resolved without litigation, Perez will send a demand letter to the employer. If a suit is necessary, she files it with either the Equal Employment Opportunity Commission or the Florida Commission on Human Relations.
A charge must be filed with the EEOC 60 days before a suit can be brought, and under Florida law, it must be filed within 300 days of the incident. Cases often settle confidentially; if they go to trial, Gallup says litigation costs and attorney fees often range from $5,000 to $15,000.
Often, clients seeking age-discrimination cases have been with a company for many years, and may have been offered separation agreements—which must provide the reasoning for the layoff. The employee then has 21 days to see an attorney and review the agreement. Further, the agreement must provide a seven-day right of rescission, meaning that, even if employees sign such agreements, they have a week to back out. 
"You would do that if you felt you had a viable claim of age discrimination," says Gallup. "A lot of times, we resolve the employment decision and get them more than they were initially offered."
"You would do that if you felt you had a viable claim of age discrimination," says Gallup. "A lot of times, we resolve the employment decision and get them more than they were initially offered."
But Perez says replacing lost wages is a more likely goal. "I get that my clients have pain and suffering and that the employer acted willfully and maliciously," she says. "But the reality is the only ones we can really quantify are lost wages. Those are the numbers I tend to focus on."
For more information about this area, see our overviews on employment law for employees, wrongful termination, and discrimination.
What do I do next?
Enter your location below to get connected with a qualified attorney today.
Additional Employment Law - Employee articles
Related topics
Attorney directory searches
Find top lawyers with confidence
The Super Lawyers patented selection process is peer influenced and research driven, selecting the top 5% of attorneys to the Super Lawyers lists each year. We know lawyers and make it easy to connect with them.
Find a lawyer near you