Getting Fired for Blabbing on Your Blog
New York attorneys' advice when you get dooced
By Marilyn Stone | Last updated on January 20, 2023
Use these links to jump to different sections: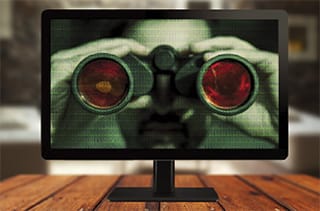 Not everyone finds the musings of online "journalists" charming and insightful. Bloggers have reaped unintended vocational consequences and have spawned a new word, "dooced," meaning to lose one's job for posting something on your blog that your boss finds offensive. Utah resident Heather B. Armstrong used the pseudonym "Dooce" in her blog while working as a graphic artist/Web designer. She learned the hard way and her co-workers did not support her, and the employer fired her, finding no humor in her satirical accounts of life at work. Young adults 18 to 28 years old and veteran Web surfers are most likely to blog, according to the Pew Internet and American Life Project research. "Blogs have evolved over the past 10 years as an outgrowth of the development of online publishing tools, and networking sites," says Kurt Opsahl of the Electronic Freedom Foundation and co-author of Electronic Media and Privacy Law Handbook. He says a blog (Web log) is controlled by one person or a small group of people who post messages and then allow third parties to comment on the messages, as opposed to message boards, which are operated by a third party and allow a group to post messages back and forth. Only 9 percent of Americans have blogs, but 27 percent of us read them or listen to podcasts. According to the Pew research, blog popularity is growing with a readership increase of 58 percent in 2005. Some of those readers have more than a casual interest in particular blogs. There are reports of human resource personnel and future employers Googling applicants for insight into their innermost blogged thoughts — and if they don't like what they read, that applicant is crossed off the employer's list. "If it's a public personal blog, people should realize anyone can look at it—the government, parents, friends, college admission officers or the guy who used to steal your lunch money have a view of your personal life," says Opsahl.
Christine Lepera
, author of Handling the Nonprotectible Elements Issue in Copyright Infringement Litigation, is a lawyer at Sonnenschein, Nath & Rosenthal in the intellectual property and technology area. Lepera compares blogging to e-mail. "It's become clear that e-mail is not what it was initially thought to be — a private note," she says. "It's largely discoverable, creates tremendous potential exposure and liability for the company or the individuals who write them. Blogs may be the next e-mail." As people have found with e-mail, it's easy to fire off comments without much thought. The Internet lends an illusion of privacy and casualness as people sit in their boxers or fuzzy slippers in front of their home computers. An employer cannot fire an employee because of his or her gender, race or age, but can fire an "at will" employee for any reason not protected by statute. "It's difficult to analyze some of the issues regarding employment law and blogs because the law hasn't been developed in a meaningful way," says
Herbert Eisenberg
, a partner at Eisenberg & Schnell with 22 years of experience in employment issues and a member of the National Employment Lawyers Association. "Employees often use their employer's computers for blogs, which not only limits their privacy, but also might be a legitimate rationale for their firing. "Public sector employees have a First Amendment right to express themselves, especially about matters of public concern," adds Eisenberg. "Firing someone for exercising that right would be prohibited under the Constitution and if health and safety issues were discussed, the blog might fall under the whistle-blowing protections in New York State and other similar statutes." Susan Progoff is co-chair of the Practicing Law Institute's annual program on Understanding the Intellectual Property License. The Ropes & Gray partner says, "I think there's an assumption that when you post things on the Internet, you can be anonymous. I suspect people are going to learn that just because you post something anonymously doesn't mean it's going to stay that way forever." Armstrong may have thought she could conceal her identity, but anonymity through pseudonyms has not been an impenetrable veil to a person's identity. If someone subpoenas an Internet Service Provider (ISP) such as AOL, the ISP might disclose users' identities, which they have from credit card information. Their policy regarding disclosure should be outlined in the terms of use. There must be some evidence cited for presumed unlawful activity for the courts to act, however. Blogger and Invisiblog host blogs for free so you can use a pseudonym to conceal your identity. The Electronic Freedom Foundation offers several tips on blogging anonymously, including using special servers, files that search engines ignore, and limiting your audience by making your blog password-protected. "This is a fairly new area of the law," Progoff says. "I don't know of a situation where the court has dealt with a subpoena involving a blog. There's been some subpoena cases in the music area with Napster. So far the courts have upheld the subpoena power to enable copyright owners to find out who is violating their rights. That seems to be the trend of the law in this area."
It's the Law, Not the Medium
Bloggers often include links to other Web sites. Progoff says this practice isn't viewed as a violation of rights. Lepera offers bloggers the following advice: "Make sure the content you post is yours and that you're not violating anyone's copyright or other rights. If you're going to disparage someone, be very careful that it's the truth or protected speech, particularly when you name names. While the First Amendment provides much protection, you may nevertheless expose yourself to libel litigation." "All the same rules apply in terms of libel and defamation for the Internet," says
Nick Akerman
, a partner at Dorsey & Whitney, co-chair of the Computer Fraud and Abuse department and author of Computer Security. "Your legal obligations aren't eradicated by the computer." Blogs by nature invite public comment. What if someone commits libel in your blog? Opsahl says you're off the hook. "Congress addressed that issue in Section 230 of the Communications Decency Act of 1996. If you're operating a blog and a third party posts on it, the third party is responsible for what they say, not the soapbox on which they say it." Akerman adds a caveat on including images. "If a picture could invade privacy or if the picture combined with the words could be construed as libelous, all the rules of libel still apply."
No Statute of Limitations?
The Internet makes it possible for virtually everyone to know everything, but does a blog stay on the Internet forever? "It's much less forgiving than other media," says Akerman. "If you make a statement on the Internet, it's there forever. In the old days, a statement quoted in the Akron News would be lost to the ages. No one could find it unless they went to that newspapers' archives." Others say bloggers can remove content and the Web host would have no reason to re-launch it. However, it might be stored in Google Cache, a Web site that archives pages that had significant traffic at some point. Lepera suggests erring on the conservative side because you don't know who will see or make a copy of your blog. Will the law bend to the Internet or will Internet users bend to the law? Lepera sees tension on both sides. "The law is well established and you see it in the copyright area with piracy cases. Yet you see a tension with the Internet creating new business models, new jobs, and new ways to share content. There's pressure to change laws and adapt while companies and individuals are asserting their rights under existing law." Eisenberg notes, "The law evolves based on what happens culturally. The law will continue to develop to meet the needs that the Internet has created." Indeed, technology not even in existence today might spark cases before the courts tomorrow. For more information about this area, see our
employment law overview for employees
 and our
wrongful termination overview
.
What do I do next?
Enter your location below to get connected with a qualified attorney today.
Related topics
Attorney directory searches
Find top lawyers with confidence
The Super Lawyers patented selection process is peer influenced and research driven, selecting the top 5% of attorneys to the Super Lawyers lists each year. We know lawyers and make it easy to connect with them.
Find a lawyer near you