Taking a Knee on the Job
Can your boss limit what you say while on the clock?
on October 23, 2017
Updated on May 11, 2022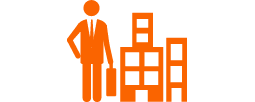 Quarterback Colin Kaepernick set off a maelstrom of controversy when he made his momentous kneeling protest during the national anthem in 2016. A year later, Donald Trump and the entire National Football League (NFL) entered the conversation, reigniting questions about whether football players who kneel during the national anthem should—or can—be fired.
What exactly are the parameters of taking a stand at work? Can you exercise your constitutional right to free speech even if your boss doesn't like it? The answer is yes and no.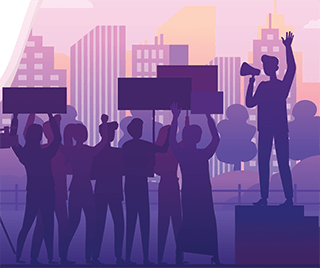 The right to free expression of our views and religious beliefs is a cornerstone of American democracy embedded in the First Amendment. That inviolable rule states that "Congress shall make no law … abridging the freedom of speech." This has been interpreted to mean that no action of government, in whatever form, may force limitation of expression or free assembly. Meaning President Donald Trump cannot restrict you from an act of free speech (such as refusing to honor the flag) so long as what you say isn't obscene or inciting violence.
However, there is no similar right in a private context, such as private sector employment. Your boss is not required to allow you to say whatever you want, and may have very good reasons for restricting you. Limiting speech in this way is not a First Amendment issue; it's an employment issue. It comes down to this: You can't be thrown in jail for peaceful protest or an unpopular statement, but you can definitely be fired. (A notable distinction is if you work for a governmental entity, which raises issues of government action.) 
Case in point: Kaepernick opted not to renew his contract with the San Francisco 49ers and has not been picked up by any other NFL team. Team owners and general managers have stated that they don't agree with the actions he's taken and don't want the distraction he would bring. By law, he is free to protest, but there have been other consequences that are not unlawful.
When you're on the job, you're subject to limitations, policies and procedures. Not only may an employer restrict certain speech at work, but in fact in some circumstances it's required. Discrimination and harassment laws, privacy rules respecting medical and consumer information, and prohibitions on insider trading are all situations in which specific speech must be curbed. Additional restrictions may be agreed to contractually, such as nondisclosure of company trade secrets.
That said, there are also restrictions even a private employer is not allowed. Under the National Labor Relations Act (NLRA) an employer may not prohibit employees from speaking about work conditions, including pay. And while an employer may have reason to prefer that employees not say negative things about their company, broad policies restricting critical statements have been found to violate the NLRA.
Similarly, employer interference with what an employee says or does off the clock, such as posting on Facebook, is generally not allowed—although beware the ever-changing landscape and eroding digital boundaries between work and non-work. As employees take their personal devices to work and end their day checking email on a work laptop in bed, it becomes less clear when they are really off the clock.
Ultimately, it's important to remember that freedom of speech is an important political protection to our democratic society, but it doesn't mean you get to say anything you want, wherever you want. If you think your First Amendment rights have been infringed, you should ask for legal advice from a civil rights or employment attorney for an assessment of your legal issues. 
For more information about this area, see our overviews on employment law for employees and civil rights.