What Must a Business Do To Avoid Water Antidegradation Rules?
You don't want to butt heads with the DNR, PCA and EPA in Minnesota
By Super Lawyers staff | Reviewed by Canaan Suitt, J.D. | Last updated on May 4, 2023 Featuring practical insights from contributing attorney Jeremy P. Greenhouse
Use these links to jump to different sections:
Water is the lifeblood of our planet. Every community needs clean water to thrive. There are strict regulations in place to ensure that Minnesota's water meets certain standards. Businesses that run afoul of antidegradation or groundwater rules could face serious legal sanctions, potentially including significant financial penalties.
The Environmental Protection Agency (EPA), Minnesota Department of Natural Resources (DNR), and Minnesota Pollution Control Agency (MPCA) all play a role in enforcing water quality standards. In this article, you will find an overview of the steps that a business needs to take to avoid antidegradation issues.
What is Antidegradation?
Antidegradation is one of the key concepts in American environmental law. As explained by the United States Environmental Protection Agency (EPA), antidegradation policy is focused on "restoring and maintaining the chemical, physical and biological integrity of the Nation's waters."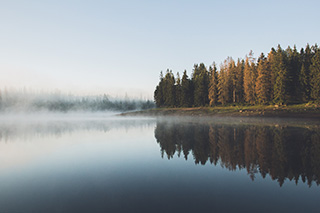 "What it refers to is the concept that water bodies with water quality that's better than applicable water quality standards should be maintained… and not degraded," explains Jeremy Greenhouse, an environmental lawyer at Frederickson & Byron in Minneapolis.
Antidegradation requirements provide three tiers, he adds:
Tier 1: Existing uses of a water body must be preserved.
Tier 2: Activities that lower water quality for bodies of water that meet or exceed water quality standards must be justified and have a special showing.
Tier 3: Certain outstanding natural resource waters cannot be degraded at all.
MPCA oversees antidegradation in Minnesota pursuant to authority delegated by the EPA under the Clean Water Act.
When Antidegradation Rules Apply
In December of 2019, the Minnesota Pollution Control Agency released the latest version of the state's official Antidegradation Guidance.
In its regulatory guidelines, the MPCA notes that the state must use antidegradation procedures when a permit application is submitted for a regulated activity that is likely to result in a net increase in surface/groundwater pollutants or other water-related degradation in the watershed.
Most businesses generally don't need to worry about antidegradation rules, Greenhouse says. "But if you happen to be a business that has some sort of discharge into a surface water or groundwater as well, that's when it might come into play." Specifically, if your business needs a new or renewed NPDES permit or a 401 certification, you'll need to pay attention to antidegradation rules.
Limit Impact and Obtain Permits
The last thing any business wants to deal with is a conflict with a state or federal environmental regulator. To avoid butting heads with the EPA or the MPCA on issues related to surface water degradation, or groundwater pollutants, there are some key things that your company should do:
Devise a Plan to Limit the Impact
Certain industrial, recreational and commercial activities will have an impact on waters of the state. While that is inevitable, businesses can put themselves in the best position and a level of protection to avoid regulatory conflict by proactively devising and implementing a strategy that limits adverse impact and water pollution as much as is reasonably possible given the circumstances.
If your company needs to have a permit reissued, "Find a way to not have your pollutant loading exceed what you're already doing," Greenhouse says. "Because if you can show that, then you don't even have to talk about antidegradation."
If an increase is unavoidable, he recommends contacting a reputable environmental consulting firm, as well as an attorney, to help prepare an evaluation, which may include a antidegradation review. "It can be a bit pricey, but in my experience, in the long run, it's better to work with people who know what they're doing and do it right the first time," he says.
Start the Permitting Process Early
Regardless of the type of regulatory approval your company needs, it is highly recommended that you start the permitting process as early as possible.
There are statutes that say how long it should take to process permits, but those aren't always met, "Especially if it's a complicated project," Greenhouse says. "I can't imagine a situation where you'd want to plan on less than a year for a project that's a pretty substantial project," he adds.
Getting an early start with the permitting agency—as soon as you have a general strategy—can help establish a good working relationship with agency staff, and may also push your permit up in the queue.
When to Contact an Attorney
Water permitting is a complex matter, which is why Greenhouse recommends businesses work with environmental consultants. "You do eventually get to legal issues, and that's where I think it's good to have an attorney involved," he says.
Having an attorney involved early, he adds, can benefit businesses in multiple ways:
An attorney can ensure you're keeping legal ramifications in mind when you're developing your strategy.
You can have your attorney's firm retain the environmental consultants, and by doing so, may be able to have communications with the consultants protected by attorney-client privilege. That protection can be useful if a project becomes involved in subsequent litigation. "I think to be thinking about the possibility of litigation from the get-go will serve companies really well," Greenhouse says.
Hiring an attorney early also means they can advise you along the way, and if legal issues do arise, they'll already be familiar with the project.
If you have any specific questions or concerns about antidegradation, groundwater contamination, and the rights/responsibilities of your business, contact an experienced Minnesota environmental law attorney for help.
For additional information on this area of law, see our overviews of environmental law and business litigation.
What do I do next?
Enter your location below to get connected with a qualified attorney today.
Attorney directory searches
Helpful links
Find top lawyers with confidence
The Super Lawyers patented selection process is peer influenced and research driven, selecting the top 5% of attorneys to the Super Lawyers lists each year. We know lawyers and make it easy to connect with them.
Find a lawyer near you