Can I Force My Sibling to Sell an Inherited House?
An attorney's advice on resolving disputes with inherited property
By Trevor Kupfer | Last updated on January 24, 2023
Use these links to jump to different sections:
A common scenario when someone passes away is that their property is passed on to their children. In fact, while most people have a beneficiary named on their bank, investment and retirement accounts, they don't always have one for their homestead. And in those cases, the children are the default beneficiaries.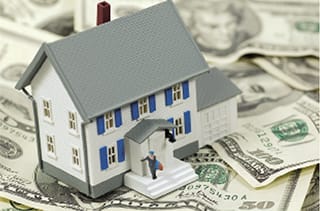 Even in the rare cases where beneficiaries agree to keep the house, problems may arise. "Even families that get along the best can run into the inherent challenges of joint ownership," says
Katie White
, an estate planning and probate attorney at McDonald Fleming Moorhead in Pensacola. In any case, it's quite common for the children to not keep an inherited home. "A lot of times kids don't live where their parents live and it's a liability, frankly, to keep the house," White says. She cites mortgage and utility bills, taxes, and the resources required to stay on the upkeep. As a result, they seek to sell the home or, if someone wants to keep it, they exchange cash with the others.
When the Home is Passed Down
When White is representing a decedent, her only duty to the heirs is to keep them informed and give them everything they need. "But the homestead is theirs immediately after the decedent's passing, so, after that, it's up to the heirs to take care of it," she says. If a dispute arises between the heirs, White typically refers them to
another reputable attorney
for legal advice so as not to create a conflict of interest. "Usually one heir takes the lead and says, 'I'm going to be the quarterback on this. You guys can approve everything, but I'm going to get this done,'" White says. "But sometimes you have one child who's a holdout and says, 'Wait. I want to sell this house for $1 million. That's what it's worth, and we should wait until we get $1 million.' Meanwhile, the realtor is saying, 'No, it's only worth $400,000—sorry.' You have that issue come up a lot."
If a Dispute Arises Among Co-Owners
Sometimes White is asked to represent an heir or heirs in a dispute, and often it involves facing off against a sibling who disagrees with the other family members. "Sometimes we can get the issues worked out and the property sold or divided," White says. On other occasions, they reach a point where there's a refusal to communicate or compromise. "Then we've had to do a partition action where we force the sale of the house," White says. "There's really nothing the defendant can do about it other than police it and make sure it's done at fair market value. I have an estate right now with a very difficult heir, and if we can't get them to communicate, that might be the next step. Obviously, that's more expensive for everybody, because the attorney's fees come off the top at closing. So, my client doesn't have to pay 100 percent of it, because it's not their fault that their brother or sister is being difficult."
Forcing the Sale of Inherited Property
White's advice: Use the opportunity to communicate and do everything you can to avoid litigation. "It's the stick in the situation," she says. "The carrot is you get your money at closing. The stick is, if you're unreasonable, we're going to litigation and you're going to get less at the end of the day." A partition action (or partition lawsuit) is a basic civil case that is typically resolved in a few months, but can cost $7,000 in legal fees. "It's always better to work things out because, if you go to litigation, it's usually the attorneys who win at the end of the day. But, sadly, a lot of people don't feel that way, so that's why we have the job we do," White says. If the sticking point is the sale price, as is often the case, the holdout sibling has to face a harsh truth: "Honestly, most folks don't have a good faith basis for being that difficult. When you put a realtor's market analysis and that kind of information before a judge, the defendant would have to have a competing analysis prepared by a realtor, and they never do. They typically just want to complain about their siblings," White adds. In White's experience, beneficiaries fall in one extreme or the other. "You either have folks who are willing to work together and everyone gets there relatively quickly, or you have the opposite, where you can't even get a response from the other owners—or the responses are 100 percent negative: 'I don't trust you. I don't trust your attorney. I'm holding out for my $1 million,'" she says. "Often, they won't move off dead center, so we have to make them move." For more information on this area of law, see our overviews of
estate planning
,
wills
,
trusts
, 
probate and estate administration
, and
estate and trust litigation
.
What do I do next?
Enter your location below to get connected with a qualified attorney today.
Additional Estate & Trust Litigation articles
Attorney directory searches
Find top lawyers with confidence
The Super Lawyers patented selection process is peer influenced and research driven, selecting the top 5% of attorneys to the Super Lawyers lists each year. We know lawyers and make it easy to connect with them.
Find a lawyer near you