What Is Estate and Trust Litigation Law?
Resolving disputes when a decedent leaves behind property
on April 25, 2022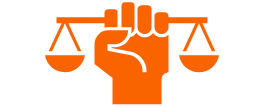 Litigating trust and estate disputes can be a difficult, emotionally draining experience. This is because trust and estate litigation cases often arise out of legal dispute between family members. When a testator or grantor legally manifest their intentions, the legal system works to try and honor those intentions as much as possible. However, sometimes these intentions can be muddied or subject to interpretation. When this occurs, and there is no agreement in sight, issues must be resolved in probate court.
Trust and Estate Litigation Law – What You Need To Know
Trust and estate litigation matters arise when there is a legal dispute between family members over property conveyed by a decedent in a will or through a trust.
Every person who dies leaves an estate, which is made up of all assets, including things like cars, homes, cash, and investments.
Trusts legally hold property that a grantor/settlor conveys to a beneficiary. This property is held by a trustee who manages the asset until a time when the beneficiary inherits the asset.
Disputes rarely arise in probate. But when they do, they could derail the orderly probate process.
Understanding Estates
Every person who dies leaves an estate, which is made up of all assets they owned. Even someone very poor has at least a few pieces of personal property, and most people have much more. Estate assets include things like cars, homes, cash, and investments. At death, the estate must pass through a court-supervised process called probate.  The decedent is referred to as the "testator."
The judge appoints a person to guide the testator's estate through that process. This person is called the executor or personal representative, depending on your state. For simplicity, we will use "executor" in this article.
Understanding Trusts
Trusts are legal ways of holding property. They involve at least three people:
Settlor or grantor. This person transfers some of the assets they own to a trust. The trust's name goes on the deed or title to show ownership.
Trustee. The settlor/grantor names a trustee who will manage assets owned by the trust. For example, a house owned by a trust needs insurance and repairs and might be rented. When a trust holds cash, the trustee might invest it in stocks or bonds so that it grows in value.
Beneficiary. This person gains the benefit of the trust. They might use trust assets or get regular payments from the trust. A trust can have more than one beneficiary.
The settlor will usually draft a trust document that lays out rules the trustee must follow. Trusts are popular in estate plans for a variety of reasons.
Will There Be Estate or Trust Litigation?
Litigation is a way to resolve disputes between parties. With most estates, the people involved are family members (heirs) or anyone who will inherit under a will or trust (beneficiaries), along with the executor representing the estate.
Disputes rarely arise in probate. But when they do, they could derail the orderly probate process. There are many reasons why you might want to bring litigation.
Appointment of Executor
A person should name an executor in their will. However, disputes can break out if the executor has already died or cannot fulfill their duties. If a person dies without a will, the probate judge will need to appoint an executor, and family members often dispute over who will serve.
You might want to serve as an executor, or you might want to prevent someone else from fulfilling the role. An estate and trust litigation attorney can help you bring a motion before the judge.
Will Contests & Will Defense
A probate judge must accept a will as valid as part of the probate process, but a will could be invalid for a variety of reasons:
The will wasn't properly executed. There might not have been witnesses, or the will wasn't signed. Each state sets its own requirements, but a will must comply with all of them.
The deceased was unduly influenced or coerced into signing the will. For example, a caretaker might have pressured a sick or older person to revise their will. If they are dependent on the caretaker, they might not have felt they had a choice.
The deceased signed the will due to fraud or misrepresentation. For example, a child might have told her parent to sign a letter, but it was really a will.
You might challenge the will in probate court for any of the above reasons, and a judge will hold a hearing. An estate and trust litigation attorney can represent anyone challenging the will. An attorney can also represent the executor, who must defend the will in court. If the judge sets aside the will, you might inherit more property under your state's laws. Meet with an estate and trust litigation attorney to review whether bringing a will contest is worth it.
Creditor Claims Against the Estate
A person usually dies owing bills, even if it's just a monthly phone charge or a credit card balance. As part of probate, the executor must notify all creditors of the death so they can make a claim for payment. The creditor must analyze all claims and pay or reject them.
You might be a creditor whose claim was rejected, in which case you can bring a creditor claim for payment. The probate judge will decide whether the claim is legitimate and whether the estate must pay. The executor who rejected payment might also need a lawyer's help defending their choice to deny the claim.
Removal of Squatters
The deceased might have let family members or others stay at property they owned. Unless these guests inherit the property, they need to leave during the probate process. Unfortunately, it's a headache to get squatters to move. You might need to ask a judge for help removing someone. Never use "self-help" like changing the locks or shutting off utilities since you could break the law by doing so.
Fee Disputes
Executors and trustees can receive payment for their service. But disagreements may erupt over whether they charge too much or have unreasonable expenses. In some states, an executor can receive a percentage of the value of an estate, but in other states, they can request a "reasonable" fee, which is vague. The fees come out of the estate, so they lower how much beneficiaries inherit. An estate and trust litigation attorney can represent either side in this type of dispute.
Breach of Fiduciary Duties
Executors and trustees must perform their jobs carefully and for the benefit of the people listed as beneficiaries in the will or trust. Trustees and executors have a lot of power, and they can easily abuse this power for their own benefit.
Each state has certain fiduciary duties that executors and trustees must follow. Some examples include:
Fiduciaries like executors and trustees cannot use assets for personal gain. For example, a trustee cannot buy trust assets at a discount or sell them to their children for less than market value.
Fiduciaries must make careful decisions, especially if they invest assets. A trustee can't put all of the trust assets into a speculative investment.
Fiduciaries must follow the directions in a will or trust. They cannot simply do whatever they want.
If an executor or trustee has harmed you, you might have a claim for breach of fiduciary duty. It would help to meet with an estate and trust litigation lawyer to review what compensation is available.
Breach of Fiduciary Duty Defense
Trustees and executors should definitely hire an attorney if they are accused of breaching these duties. You could end up paying compensation to the deceased person's family for any violations.
An estate and trust litigation attorney also serves as an advisor. You can call them whenever you have a question or don't know what action to take. With the right advisor, you can avoid violating any fiduciary duties in the first place.
Trustee Removal
You can ask a judge to remove a trustee who violates their fiduciary duties or makes another serious error. For example, a trustee might steal from the trust or they might ignore directions in the trust. You will need to present evidence to a judge showing why the trustee can no longer fulfill their duties properly.
Frequent Questions for an Estate & Probate Litigation Lawyer
In effort to seek out the very best lawyers, we recommend getting answers to the most pressing questions you have, such as:
If a judge sets aside a will, do I inherit more or?
Is it even worth challenging the will?
What evidence do I need to support my case if I believe the grantor is subject to financial elder abuse?
How much do you charge?
Have you represented executors or trustees in disputes?
Finding the Right Attorney for Your Needs
It is essential to approach the right trust and estate litigation attorneys working for an accomplished law firm. These dedicated professionals can provide legal advice and help you through your entire case. To do so, you can visit the Super Lawyers directory and use the search box to find a lawyer based on your legal issue or location. 
To help you get started, you may want to consider looking for a lawyer who specializes in estate and trust litigation.
Why Super Lawyers? 
Super Lawyers is a rating service of outstanding lawyers from more than 70 practice areas who have attained a high degree of peer recognition and professional achievement. The patented selection process includes independent research, peer nominations, and peer evaluations. The objective is to create a credible, comprehensive, and diverse listing of outstanding attorneys that can be used as a resource for attorneys and consumers searching for legal counsel.  
As Super Lawyers is intended to be used to select a lawyer, we limit the lawyer ratings to those who can be hired and retained by the public. You can learn more about the selection process here.