Won the Lottery? Call a Lottery Lawyer
What you should do if you're one of the lucky few to win big
on August 10, 2018
Updated on July 20, 2022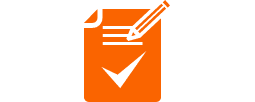 It is the stuff dreams are made of: You spend a dollar or two on a lottery ticket, and win millions in Powerball lottery winnings. For many, the hope is worth the expense and the more-than-likely failure. Someone has to be a lottery winner, right? For those lucky few, however, that moment of pure joy can quickly fade into fear. What in the world are you to do now that you've won?
Attorney Jason M. Kurland has represented many winners. "One of the most important things they need to know, now, are the rules and the local customs of each state," he says. "One of the major reasons we say you should call us right away is that depending on what state you win the big lottery in, there is a level of anonymity one can have; this is a big deal for huge jackpot winners. In some states there's a good possibility. In others, it's impossible to be anonymous."
A Desire to Remain Anonymous
A winner wants to stay anonymous due to the fear that once they are announced, every relative and schemer may come looking for money and asset protection becomes a priority. According to Kurland, New York has made it "nearly impossible" to stay anonymous, because they want to show that legitimate, normal people have a big win.
"New York will allow someone to claim that a trust or an entity was the winner, so the name on the check will be the entity rather than the winners' identities," he says. "However, they require a press conference with the individual. So, your picture and a video will be out there, despite you claiming the winnings under a legal entity.
"These are not written rules—you cannot look up these regulations," Jason Kurland continues. "The only way one can find these regulations is in dealing with the various lottery commissions and the lottery office."
The Various Professionals You Need for Protection
Even if you can't remain anonymous, there are many other things you can do to protector yourself. First step? Hiring an attorney, an accountant and a financial adviser or financial planner. "The people I see getting into trouble are the people who try to do it themselves," says Kurland. "If someone has the winning ticket and doesn't know what they want to do, they can gift it away fast, or splurge on something without considering the taxes or what it takes to maintain the investment. … With a trusted team and a plan, winners should be able to turn these winnings into generational wealth."
Even if you haven't won Mega Millions, it's still worth it to seek representation. Kurland has represented life-changing "Powerball jackpot winners," and also those lotto winners who won't necessarily be able to quit their jobs when they win. "When you win these [smaller] amounts, after the discounted rate and taxes, it's not really as much prize money as they think. We must set reasonable expectations as to what their investments can return for them but that has to be on top of some constant employment," he says.
Kurland notes that it's almost always better to take the lump sum so that you can invest right away. "Once in a blue moon, I see that a client isn't going to take our advice and isn't ready to invest it wisely. Those are the ones I recommend the annuity or payouts from the lottery over a number of years. But, even in those cases, you can set up entities to put the money away, and get monthly payouts."
You may now be worried about what a lawyer is going to cost you. Kurland says he doesn't charge a percentage of the winnings, but rather an agreed-upon flat fee. From there, "it's very rewarding work, because you see these winners go from being petrified … to grow into this wealth, and learn how to be savvy with these investments." Be sure to find an experienced and reputable attorney to guide you through the process. A good lawyer will provide legal advice about your lottery prize.
For more information on this area of law, see our overviews of estate planning, wills, trusts, and probate and estate administration.