An Overview on Mediation and Collaborative Law
Processes, parties involved and what happens when an agreement cannot be reached
on December 15, 2016
Updated on June 24, 2020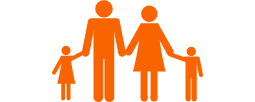 Are you involved in a legal dispute and want to avoid the time an expense of going to court? Are you divorcing, but trying to maintain a good relationship with your spouse for the benefit of your children? No matter the reason for wanting to resolve your case outside of court, mediation and collaborative law can be useful alternatives to litigation.
The following overview will give you a look at mediation and collaborative law, including the basic processes, the parties involved and what happens if you cannot reach an agreement. You can use this overview to evaluate whether these dispute resolution processes would be beneficial in your case, as well as help you feel more prepared when you meet with a lawyer for the first time.
Overview
If you are engaged in a legal dispute but you don't want to take your case to litigation, you may want to consider alternative dispute resolution (ADR), which is an umbrella term for any means of resolving a legal dispute outside of a courtroom. 
ADR can be used in most disputes and has the potential to result in much more favorable results for the parties involved because they have the power to shape the outcome. ADR may also cost less than litigation, because it is generally a quicker process than bringing a case to trial would be. There are four main types of ADR: negotiation, mediation, arbitration and collaborative law. This overview covers mediation and collaborative law.
Mediation
In a mediation, an independent third party, called a mediator, works with the parties and their lawyers to facilitate a settlement. The mediator will meet with all parties who will then make opening statements. The mediator then has the option to separate the parties into different rooms to speak with them individually and communicate each party's position to the other parties. This is different from arbitration and judicial proceedings, wherein the judge or arbiter is not allowed to speak with one party outside the presence of the other parties.
Once the mediator has spoken with the parties and gathered evidence, they will then facilitate a negotiation and resolution. An agreement reached in a mediation is not binding, which means the parties are not required to follow through with the agreement. However, it will be to your benefit to come to an agreement you are willing to see through, so that you can avoid incurring further legal costs and the potential of litigation. If you cannot reach an agreement, you and your lawyer may determine that litigation should be your next step.
Collaborative Law
Collaborative law involves the parties and their lawyers. Usually, these lawyers are specially trained to practice collaborative law. The goal of collaborative law is to reach a win-win solution to the conflict; in fact, parties are generally required to enter into an agreement that stipulates they will make every effort to come to an agreement that works for both parties. This process is different from other ADR approaches because the parties are not permitted to take their case to court. If parties are unable to reach an agreement and decide to proceed to litigation, or if one party threatens to go to court, the process ends, and they will be required to hire different lawyers and begin their case again from the beginning.
Collaborative law is commonly used in divorce proceedings, especially when the couple has children. The parties can bring in experts and child specialists in an effort to come to the best agreement. The difference between this process and a traditional divorce proceeding is that instead of trying to win custody or prove you are a better parent than the other party, you are trying to find a solution that involves everyone and doesn't necessarily favor one party over the other.
Common Questions
Below are some common questions you might want to consider when meeting with an attorney for the first time.
What happens in mediation?
Are lawyers allowed in mediation?
Is collaborative law right for my case?
What is the difference between collaborative law and mediation?
Finding the Right Attorney for Your Needs
It is important to approach the right type of attorney—someone who can help you through your entire case. To do so, you can visit the Super Lawyers directory, and use the search box to find a lawyer based on your legal issue or location.
To help you get started, you may want to consider looking for a lawyer with experience using mediation or collaborative law.
Why Should I Talk to a Lawyer?
Legal disputes often involve sensitive issues and heightened emotions; however, for mediation or collaborative law to work, parties need to be able to put some of that aside and work together. This is where a lawyer is helpful—as they can work as your intermediary and communicate your position in an objective way, maintaining a cooperative environment. Your lawyer will also help you gather the documents you need for your case, and they can assist you in choosing a mediator.
If you reach an agreement, your lawyer can help you get the agreement in writing and filed with the appropriate offices, giving you one less thing to worry about. If you do not reach an agreement, your lawyer can advise you about your next steps, including whether you should take the case to a court—and whether you will need to hire a new lawyer for the next phase.
Why Super Lawyers?
Super Lawyers is a rating service of outstanding lawyers from more than 70 practice areas who have attained a high degree of peer recognition and professional achievement. The patented selection process includes independent research, peer nominations and peer evaluations. The objective is to create a credible, comprehensive and diverse listing of outstanding attorneys that can be used as a resource for attorneys and consumers searching for legal counsel. As Super Lawyers is intended to be used as an aid in selecting a lawyer, we limit the lawyer ratings to those who can be hired and retained by the public. You can learn more about the selection process here.
Other Featured Articles
A look at co-parenting, financial and logistical issues caused by COVID-19 in Colorado