A Maryland Lawyer Can Help You Find a Gestational Carrier
Jennifer Fairfax says there are multiple options for those seeking a surrogate in Maryland
As told to Andrew Brandt | Reviewed by Canaan Suitt, J.D. | Last updated on June 14, 2023

Featuring practical insights from contributing attorney Jennifer Fairfax
Use these links to jump to different sections:
If you're an intended parent looking for a surrogate, there are a couple of different ways.
Option 1: Friends-and-Family Method
The first option is the friends-and-family method. I tell intended parents that they should reach out to friends and family, and see if there's anyone you know that's had a child and is willing to be a carrier for you.
I do a lot of cases like that—literally next-door neighbors, former college roommates, cousins, sisters, sisters-in-law. It's the most personal, and least expensive, adoption available: They often won't charge like a commercial surrogate, there's a higher level of compassion, and you don't have to pay for a program to find the carrier.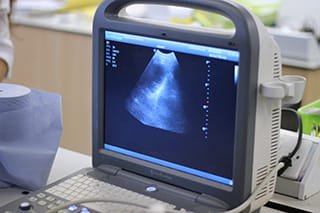 For the purpose of finding a surrogate, the friend-or-family option is probably going to be $20,000 or less, because most of the time those surrogates don't take a fee. They just want their uncovered medicals paid, their travel, childcare, and lost wages covered.
Option 2: Do-it-Yourself Method
Next, there's the do-it-yourself option, which involves online forums like SurroMomsOnline. There, there are women who are former surrogates, or who want to be surrogates.
You can also run ads in newspapers, magazines, online, or do a Facebook pages. [Here, the surrogate] is a stranger, but you're not using a professional to help find the surrogate; you're asking her the questions, and if you're my client, I can help do a questionnaire to make sure, preliminarily, that it's a good match.
For the DIY [option], it's probably going to be somewhere between $20,000 and $30,000. These surrogates will sometimes not take a full fee, and you can negotiate because it's independent.
Option 3: Surrogacy Program
The next option is a surrogacy program, and there are two types.
Attorney-Run Programs
The first type is an attorney-run program. This is where a licensed attorney creates a matching program within their law practice.
The intended parents retain the lawyer, who becomes their attorney throughout the process, and then helps them find the surrogate through their internal matching program.
Once there's a match, the attorney handles the whole process, including legal issues, and the gestational carrier is referred out for separate counsel.
Non-Attorney-Run Programs
And then there are the non-attorney-run programs.
A lot of people tend to lean towards this one, and a lot of the time these programs are run by former intended parents, gestational carriers, or medical or mental health professionals.
The programs focus exclusively on the matching. They get to know the intended parents, they advertise in their networks for the surrogates, then they interview the surrogates; they spend a lot of time figuring out the fit, and then they match them. Then, there's a lot of counseling and support services. They're focused on … overseeing the relationship between the parties.
Most of the programs charge anywhere between $15,000 and $20,000—for just their services. And then the surrogate is going to cost $30,000 or more. The attorney-run programs are a little more expensive; some of that is due to the crossover in the duties, as they're dabbling in the matching part of it at their hourly rate.
What Happens After a Match?
[After a match], lawyers generally do the contract… and the contract fees are going to be under $5,000 for everybody. When the carrier is pregnant, then you have to get a birth order to insure the intended parents are on the birth certificate. Our firm charges like $2,500 to do it. Some charge more, some less, but I'd say $3,000 or less. Most contracts take us about three to four weeks. We can do a rush if we absolutely have to, and we charge more.
Then, we're just available. And if something comes, up they can call us. We keep a file open until the baby is born.
If you're in Maryland and looking at gestational surrogacy as an option—or you are looking for a gestational carrier—make sure you have an experienced and reputable attorney at your side. And remember: Not every family law attorney or firm works in surrogacy laws. For more information on this area, see our overview of family law.
What do I do next?
Enter your location below to get connected with a qualified attorney today.
Additional Family Law articles
Attorney directory searches
Helpful links
Find top lawyers with confidence
The Super Lawyers patented selection process is peer influenced and research driven, selecting the top 5% of attorneys to the Super Lawyers lists each year. We know lawyers and make it easy to connect with them.
Find a lawyer near you