Spouses Who Take the Money and Run
Jane's Law could help New Yorkers go after their stolen assets
on July 1, 2006
Updated on February 14, 2022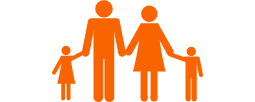 When Jane Maharam's ex-husband, Robert Maharam, left the state with the married couple's assets—including the $4 million the court had ordered him in 1983 to pay Jane—she had few options, under current law. "You could sue in a New York court, but [the other spouse] doesn't have to show up," says Michael Stutman of Mayerson Stutman, a fellow of the American Academy of Matrimonial Lawyers and author of How to Divorce in New York. He says, "The most that could happen is that a warrant for their arrest would be issued in New York." But that warrant could only be used if the ex returned to New York, so the deadbeat could skip out—and still roam free in the other 49 states.
If Jane's Law, a bill currently in committee in the House of Representatives, is enacted, law enforcement could track down those who willfully avoid paying spousal maintenance by leaving the state. Currently, ex-spouses who refuse to pay their court-ordered obligations can face fines, restitution, and jail time—but with Jane's law, those charges would apply in any state in which the ex lives.
Forcing the nonpayer into court is important, according to Stutman, because the threat of jail time is an effective enforcement mechanism: "When the handcuffs come out, you'd be amazed how fast the checkbooks follow."
An interstate enforcement system could have some potential pitfalls, he adds. "It's not easy to get two different courts, states and counties to coordinate." And today, because spousal maintenance is considered a rehabilitative measure meant to last only long enough for the collecting spouse to get back into the job market, the collecting spouse may still be in a rough spot: He or she will have to front the money for legal fees, and without a guarantee, the risk might not seem worth taking.
Still, anything would be better than the current system, Stutman says. "The easier it is for the recipient to latch onto the defaulting payer, the less expensive it is," he says. With a better system for tracking down deadbeat ex-spouses who've fled the state, he says, "You'd end up with more money going to where it was supposed to end up in the first place."
For more information on this area, see our overviews of family law, divorce, and mediation and collaborative law.