Should I Take My Case to Mediation?
When the mediation process may not make sense in Oregon
By Andrew Brandt | Reviewed by Canaan Suitt, J.D. | Last updated on May 2, 2023
Use these links to jump to different sections:
Increasingly, both plaintiffs and defendants are turning to mediation to settle their legal issues. This process can have its advantages for either side: It's often cheaper, more private, and less time-consuming than going to court.
But it doesn't always work.
"When they have a mediation and it doesn't work out, people are usually pretty grumpy," says Richard J. Vangelisti, an alternative dispute resolution (ADR) attorney in Portland, "because the intention was that they would try to resolve the case."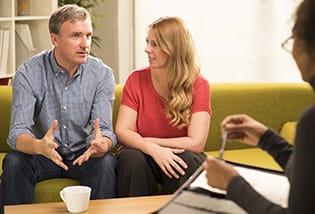 Though Vangelisti says the vast majority end in successful mediations, he notes that mediation may not work out if:
Parties don't have enough information
One side has an interest in a public trial
One party isn't willing to change its settlement position or point of view
The opposing parties lack reasonable expectations about a settlement
Lack of Information
"The earlier in the case, the more likely it will not settle in mediation, just because people don't have the information they need," Vangelisti says. "They think they do, but when they actually get in there, they don't have enough perspective on what their risks are in the future… For example, if the key depositions have not been taken in a case, the chances that it will resolve are much lower."
In Oregon, perhaps more than other states, having access to that crucial information may be quite tough. If your case is in state court, for example, you don't have access to the other side's expert testimony.
"We call it 'trial by ambush,'" says Vangelisti. "You don't know what their experts are or what they're going to say until you arrive at trial. We might be the only state in the country that does it that way."
If your case relies heavily on experts, it may be an obstacle for mediation, Vangelisti notes, but not necessarily a fatal one.
Seeking a Public Trial
Though, for most cases, using mediation to resolve your dispute can benefit both sides, there are certain cases for which one side or the other may prefer to have a public court case.
"They're usually ones that have broader public policy issues," Vangelisti says. "Civil rights cases, a sex abuse case—where the plaintiff has an interest in putting out to the public what happened to them or one of their loved ones."
Unreasonable Expectations or Unwillingness to Move
"I don't think it happens very often, but some folks believe sometimes one side or the other is suggesting there be a mediation just to test the other side—to see what their position is," Vangelisti continues.
"Or, one side may offer or demand too much, and doesn't move from that position. They're testing, knowing that they'll do another mediation and try to resolve the case down the road. It's not an ideal thing to do—it's not professional, it's not civil."
Mediation May Not Be Necessary
While there are situations wherein mediation may not work, there are also situations wherein it simply may not be necessary. Sometimes the two sides may be able to negotiate, together, before mediation even takes place.
Sometimes counsels can negotiate together, so there neither needs to be mediation nor a trial. Vangelisti notes this occurs quite regularly in Oregon. "Especially on cases that are more common—motor vehicle collision cases, employment cases," he says. "Then you have lawyers who work with one another frequently. They can talk through the value of the case—that's the default position."
If you're currently preparing for litigation or fear going to trial, it may be in your interest to reach out to an experienced, reputable mediator for legal advice. They can help you decide whether mediation works for your case. If it won't, try a civil litigator.
For more information on settlement agreements, mediation agreements, and arbitrations, see our overviews of family law, divorce, and mediation and collaborative law.
What do I do next?
Enter your location below to get connected with a qualified attorney today.
Attorney directory searches
Helpful links
Find top lawyers with confidence
The Super Lawyers patented selection process is peer influenced and research driven, selecting the top 5% of attorneys to the Super Lawyers lists each year. We know lawyers and make it easy to connect with them.
Find a lawyer near you